Bring Lucille Home for the Holidays with Mantic's Here's Negan
Mantic Games is about to make your holidays a little murdery with The Walking Dead: Here's Negan, their new co-operative board game. Shipping is set to begin on December 3rd, and you can pre-order directly from Mantic or your local game store!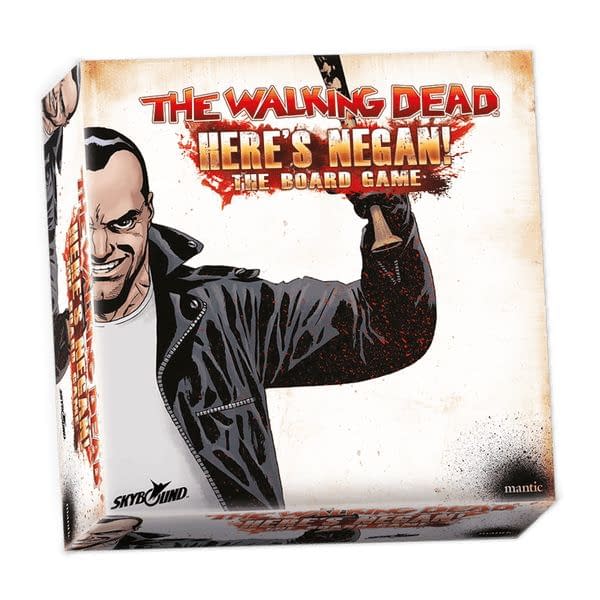 Here's Negan brings a group of survivors together to impress the Lucille-swinging leader:
One of the key elements in Here's Negan is the idea of reputation. Although the game is a co-operative experience for up to five players, you're all trying to impress the main man! During the course of game, Negan will reward his loyal lieutenants with Reputation Points for performing well. If you kill a Walker, clear a room or lower the threat, Negan will be pleased. But if you perform badly, Negan will deduct Reputation Points from your total. At the end of the game, the players will combine all their rep to see how well they've done. However, the player with the most reputation will be declared Negan's favourite. As such, there's a competitive element as you all want to be declared Negan's little slugger.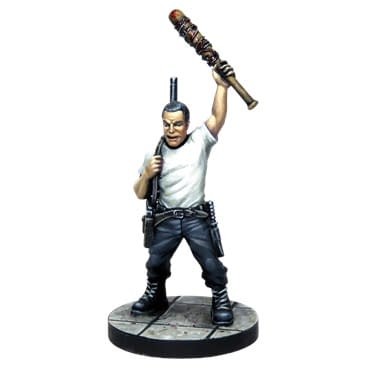 One of the cooler features of the game is that Negan is controlled by a deck of cards, so the Negan character won't be predictable. This should ensure a lot of re-play possibilities, and there are ways to incorporate the survivors into Mantic's other Walking Dead games! The game includes 24 different room tiles, which are randomly generated with each game session.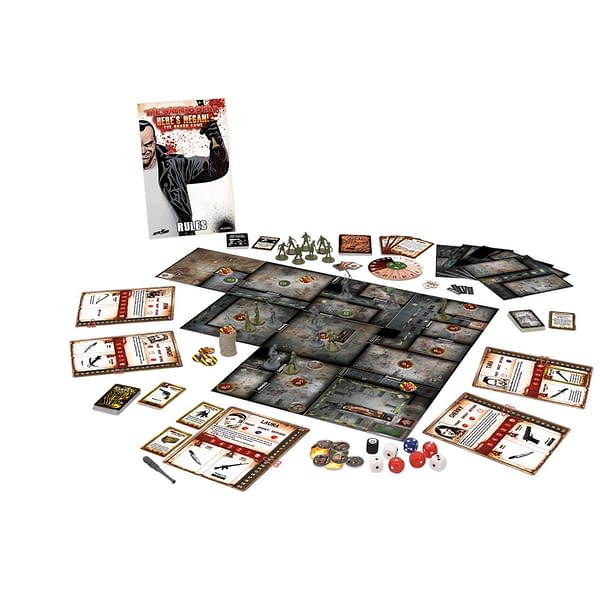 The Walking Dead: Here's Negan retails for $74.99. Here's Mantic's own Ronnie Renton with an un-boxing video of the game: