PortaPlay along with Super.com announced that they will be publishing Broken Lines for both the PC and Nintendo Switch in early 2020. The game will put you in an altenrative version of WWII as you have to deal with a different kind of threat in this tactical RPG. Your own hopes and fears become your weakness as you have to drag yourself back to friendly territory. Check out the trailer for Broken Lines below as we have some quotes from the devs for you to go with it.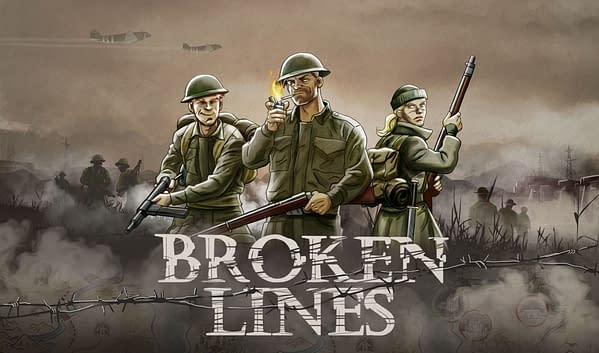 "We partnered with Super.com because we knew they would help us bring Broken Lines to completion and showcase it to a wider audience, and today, we are pleased to announce that partnership is coming to fruition," said Hans von Knut Skovfoged, Creative Director at PortaPlay. "We believe traditional turn-based strategy gamers will tremendously enjoy Broken Lines, and there's plenty to love for those that crave a rich story-driven experience and a look at the impact that war has on the human psyche."

"We're honored to work with PortaPlay to bring Broken Lines to market," said Anna Grigoryeva Director of Investment & Publishing at Super.com."It's a special game that we expect players will appreciate as something new, and it's exciting to be part of the product's launch, ongoing development, and release."
Enjoyed this article? Share it!