If you're like me and you own one of the second or third runs of the PS4 just before the PS4 Pro came out, most likely the biggest complaint you have about the console is the storage capacity. Don't get me wrong, it's nice to have 500GB, but that space can go quickly after about 20-30 games. Recently we were given the opportunity to find a solution to this problem as Western Digital sent us their My Passport specifically designed for the PS4. We unplugged a controller and hooked this guy up to our console to see how it handles.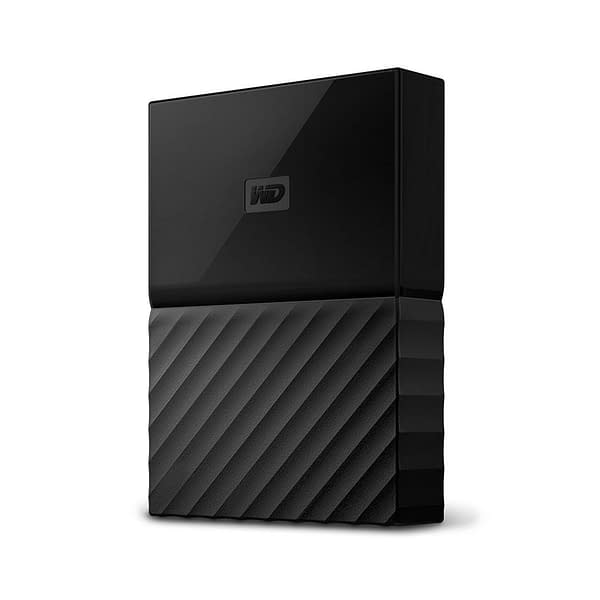 First off, let's get straight to the design. This is pretty much an averagely sized design for what WD is producing these days, meaning it's compact enough to be mobile as well as not take up a ton of space on whatever area you're storing your console. The unit measures 3" x 4" x .75", slightly smaller than what they make for most PC and Mac units. The only item that this comes with is a USB 3.0 cord (blue, of course) to plug into the front of the console with enough slack to move it behind or to the side of the PS4, which also serves as the power source for the unit. This was meant to be as hassle-free as possible while also being easy to transport.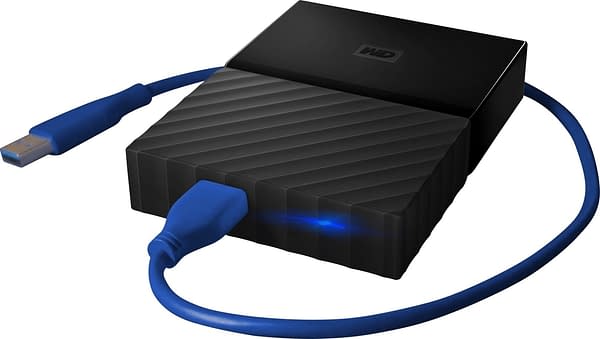 This version of the My Passport doesn't come with any special software or special setup to work with a PS4. All you need to do is go into your options and have the PS4 recognize the device as bonus storage. As to the amount, this model comes with 4TB of space. If you break it down to average gaming numbers, that's roughly 100 HD games or 40 Pro 4K games, depending on what you're downloading onto the drive. The system stores digital games with ease and is a great resource for DLC and data for physical disc games, with absolutely no degradation or delay between the console and the drive. The absolute best part is the ability to take my games to anyone else's system and play them instantly without having to redownload them or tie them to a new account. Sure, that's part of an update made last year that made it possible, this just makes it much easier and faster to do.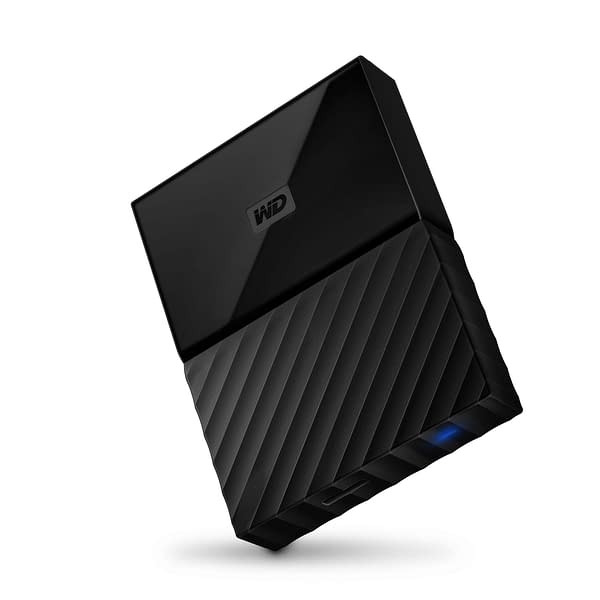 If you're a hardcore PS4 player, this is a no-brainer—you need the space! WD's My Passport for the PS4 is a great option for that, hands down. The only thing that might trip some people up about getting one is the price, which currently sits at $90 for 2TB and $130 for 4TB. What it basically comes down to on the decision making is how big your library is, how much of it you want instant access to, and whether or not you like taking your games to other people's places. For myself as someone who reviews tons of games yearly on the console, this was a must-own as sometimes you just need to store your game and come back to it when something new drops.
Enjoyed this article? Share it!