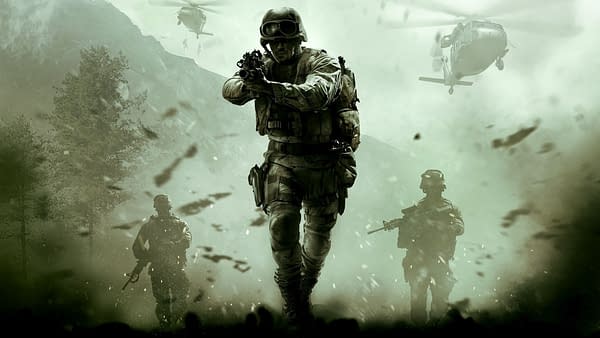 During the Fourth Quarter sales call for Activision Blizzard, the publisher shared some information on the 2019 entry in the Call of Duty franchise. Based on what we know from Activision themselves, the 2019 Call of Duty will return to having a campaign, an expansive multiplayer world, and co-op gameplay. Activision also hinted that the new CoD will be "rooted in some of the franchise's most important history." Which could mean several things given the sheer number of games in the series.
The return of the campaign mode is likely a reaction to Activision's internal frustration with Black Ops 4's performance. Black Ops 4 scrapped the campaign mode in favor of a battle royale, however, that plan backfired with BO 4 selling fewer copies than expected for what is typically a blockbuster series in the franchise.
However, one former Infinity War developer hinted that the game might be a new Modern Warfare title.
From Dualshockers:
Former Infinity Ward and Call of Duty creative lead Robert Bowling recently had an enlightening conversation on Twitter with a fan about Apex Legends, EA and Respawn's latest battle royale game. Bowling, who now works with EA, was asked by a fan why there are no more modern shooters nowadays and said that everything has become futuristic. Bowling responded to the inquiry simply saying, "You're getting a Modern shooter this year, don't worry."

What's interesting about this statement is that Bowling specifically capitalized the word "Modern" seeming to imply that it was being used as a title or a proper noun. Whether or not this could be a tease though about Call of Duty's Modern Warfare series though is hard to say. Since Bowling works at EA now, I have a hard time imagining him potentially teasing a new game from a competitor in Activision, even if Bowling himself did use to work there.
Its also worth noting that Sledgehammer Games, the developers of  2017's Call of Duty: WWII, originally wanted to make Advanced Warfare 2. While Advanced Warfare isn't quite the same franchise as Modern Warfare, it is in a similar vein of being a modern-day CoD. Which means Sledgehammer's game might have been pushed aside for another project already in the works.
And this next game is being developed by Infinity Ward, who created the Modern Warfare games. So 2019 might be the year we get Modern Warfare 4. If nothing else, we're probably getting that Modern Warfare 2 is remaster, 
Enjoyed this article? Share it!