Call of Duty: Black Ops 4 Was October's Best Selling Game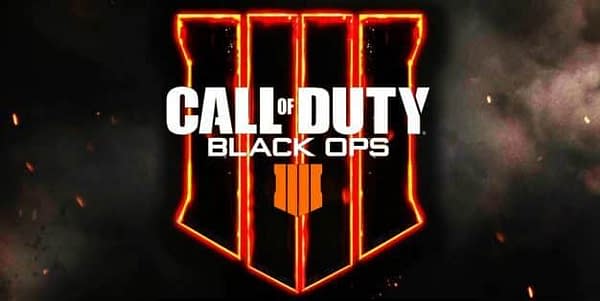 According to the latest results from the NPD, Treayarch and Activision's Call of Duty: Black Ops 4 was the best selling game for October of this year. Black Ops 4 may have had some rather stiff competition with Red Dead Redemption 2 and Assassin's Creed Odyssey, but COD managed to take the top spot regardless. AC Odyssey was the best selling game in September (despite releasing in October), so this is more than just a case of a multiplayer game winning out over a long single-player games. Part of it is down to the power of pre-orders and the robust nature of the Call of Duty franchise, while the rest likely has to do with the Black Ops brand itself.
Also worth noting, is that thanks to Black Ops 4's sales in October alone, it is the highest selling game of 2018 so far. Which is insane.
NPD analyst Mat Piscatella shared some more details on the COD stats on twitter, which you can check out below.
However, the really shocking thing about the October results from the NPD is that Red Dead Redemption 2 took the second spot despite only having nine days on the shelves in the month of October. You know, since it released on October 22nd. Pre-orders have sort of changed the way game sales, and they clearly did a lot for Red Dead.
Other games on the chat include updates to mainstay sports franchises like NBA 2K, FIFA, and Madden NFL. Insomniac's Marvel's Spider-Man was also at the top of the chart due to its massive success on the PS4 in September.
The top ten games for October 2018 were:
Call of Duty: Black Ops 4
Red Dead Redemption 2
Assassin's Creed Odyssey
NBA 2K19
Super Mario Party
Soul Calibur 6
FIFA 19
Marvel's Spider-Man
Madden NFL19
WWE 2K19