If you've been following all the insanity of season 4 in Fortnite this month, you know that the game has a lot of things going on at the moment, which includes weekly challenges — like the one this week, where you need to dance in front of seven specific cameras.
Finding all those cameras would normally be a giant pain because they're littered throughout the entire map in both specific locations that are high traffic as well as remote areas that have no value whatsoever. Well, you can thank some players and the people at Gaming Editorial, because they all just put your mind at ease this week.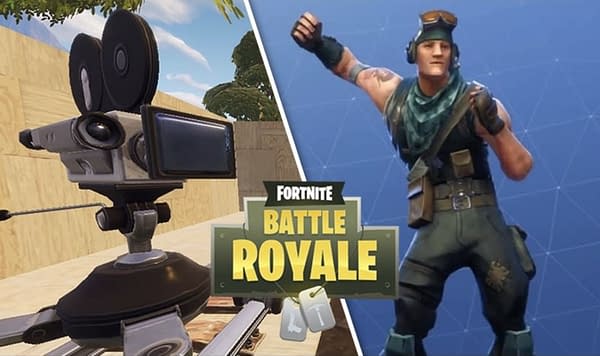 Through a combination of posts and info gathering on Reddit, fans were able to piece together where all of the camera locations are on the map, at which point Gaming Editorial decided to put a proper map together for you to scope out and earn your achievement faster. Now, even though we're talking about the map, we're not going to post it for you because, to be honest, cheating is more of a choice than an obligation. If you feel like cheating, you have the resources to go do it at the link above. If not, we wish you luck in doing it the honest way.
Enjoyed this article? Share it!