If you're one of the millions who can't wait to get their hands on Injustice 2 (which includes us), then you'll be happy to hear you can play it now! …On mobile. Yeah, we know, it isn't the same, but there are a lot of people who dig the mobile version and some who have already played both like it better than the regular console version.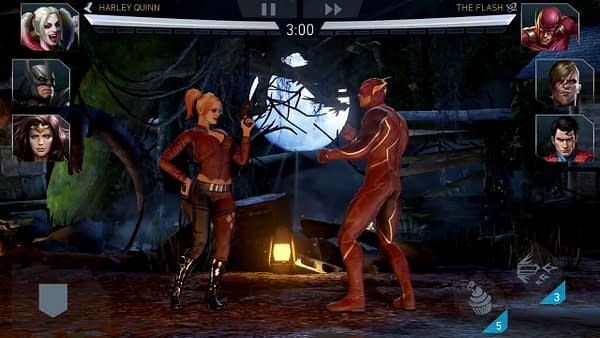 The mobile version has new features from the original which includes an improved combat system and the same customization options from the console version. You move heroes across the "fight line" using the touch screen and then choose their abilities and special weapons using different combinations. As seen above, you can even play tag-team style with up to three fighters. It might actually tide you over until the game comes out on Tuesday.
Enjoyed this article? Share it!