Can You Hear Me Fighting? We Review The Logitech Z906 Speaker System
Among the items Logitech recently sent us for review, we got a really awesome item in their Z906 Surround Sound Speaker System. Now before we dive into this system, I want to be very candid about the contents because often times people snag stereo systems and they don't realize what they're in for. Right off the bat, this is what I would call a medium-sized surround sound system. It's not massive like you would expect to build a home theater around, but it isn't dainty like you'd create in a small room of the home. This is an all in one setup designed to take up a good amount of space around your desk (or TV if you so desire) so that you get the best quality sound in a mildly compact system. While everything is plugged in through the subwoofer, the primary control deck (below) is what will give you command over what you're listening to. It can be operated manually using the dial and switches on the front, or remotely from the small controller that comes with the system. A key thing to keep in mind here is that while you do have a remote control, it's not a control-all. You'll need to set up your system the way you want it through a combination of hooking up the proper speakers and setting your audio the way you want it beforehand. Every speaker is wired into the subwoofer through traditional wires while the woofer itself is connected to your PC through the specific color audio cables. It's a bit of work to get everything the way you want it, but they've also labeled everything so it's pretty basic to get everything properly hooked up. The sound itself is pretty damn awesome. I hooked the entire setup to my tower and then to my TV to test out the capabilities. Games on Steam and the PS4 popped like never before. Up until now, I had been using a traditional L-R speaker setup that comes with a lot of PC's, I never really put too much into hearing the audio beyond headsets which always compensated for the surround sound no matter what company I used. To hear it in person like I was in a small theater was amazing. The highs and mids come out wonderfully, though depending on the game, the lows can be a challenge to deal with. Some do it right and some don't, and that's one of the few drawbacks to the Z906 that isn't Logitech's fault: you can hear bad audio when someone creates a game with bad audio. As far as Blu-ray discs and streaming media, I couldn't find any flaws. It worked the way I expected it to from watching Wonder Woman on disc to watching an old episode of Star Trek: Deep Space Nine. Music was the same way and it just amplified everything I was enjoying from Marvin Gaye to Nirvana to True Widow. Overall, I don't really have any issues with the system. The only thing I wish came with it were stands to mount the speakers on. All of them have the appropriate hookups on the back to be mounted, even though it isn't necessary, but it would be nice to have those as well. Beyond that, it's a damn fine system, maybe a little bit on the pricy side with a $400 value, but at least you're getting your money's worth.
---
---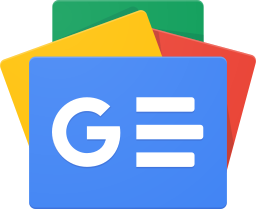 Stay up-to-date and support the site by following Bleeding Cool on Google News today!