Capcom Announces Next Capcom Cup Will Be In Paris
Last night during the 2019 Capcom Cup, the company revealed its plans for 2020, including showing the Cacpcom Cup 2020 would head to Paris. The company outlined the full set of 2020 events that will be taking place in coordination with the Capcom Pro Tour, specifically the major premier events that serve as major championships and qualifiers for the cup at the end of the calendar year. And while the majority of these events are of no surprise as they include stuff like CEO, Combo Breaker, and First Attack, the trip to Paris was a delightful surprise to the crowd.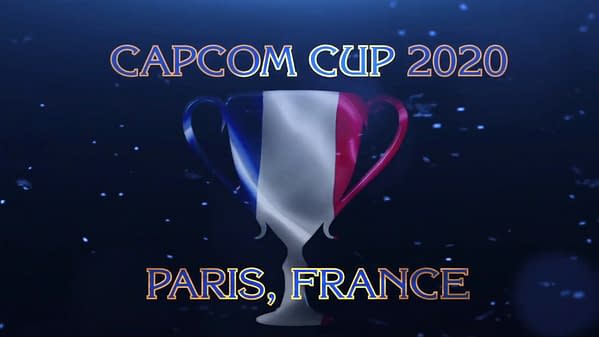 Here's a quick rundown of all the participating events in 2020, some of which have yet to have their dates announced. All of these events will be using the new Street Fighter V: Champion Edition, which will release on February 14th, 2020. That gives players a month to get into the swing of the game's mechanics, if anything has changed, before the Brussels Challenge in March 2020.