Capcom Reveals More Devil May Cry 5 Details at NYCC
This year at New York Comic Con, Capcom set up a panel for Devil May Cry 5 to talk about the game and show off more tidbits. The first thing they showed the crowd was an extended trailer of the one we originally saw at E3, which we'll add to this article as soon as it becomes live. They gave some details on the Deluxe Edition with Hideaki Itsuno on the panel to help outline them. The Devil Breaker, as you can see here, is going to get the usual Capcom secret additions, including the Mega Man Mega-Buster. There's even a pasta fork breaker which they didn't show off, and a massager hand. Yes, a massager! Add your own joke here.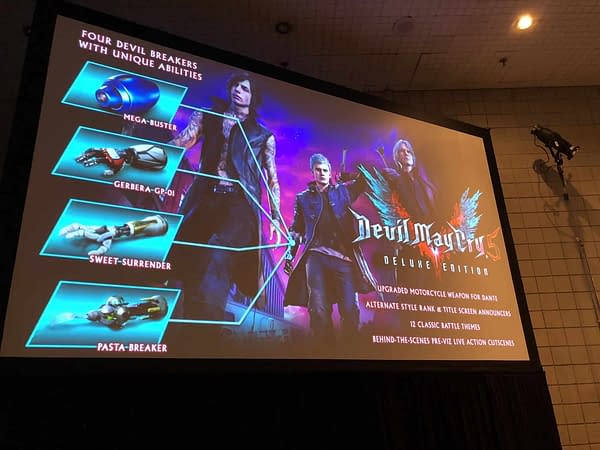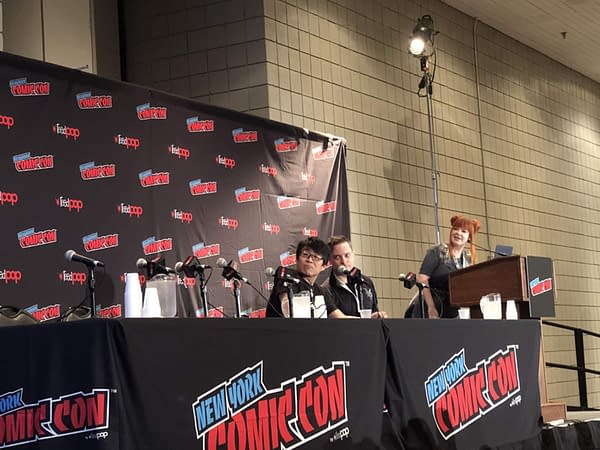 You're going to be getting alternative costumes in this version as well. Dante's is an homage to DmC Dante, Nero's is Order of the Holy Sword, Nico's is Nero, Trish's is Gloria, and Lady's is Trish. A few of those look pretty boss, but a couple of them look dumb and make us question why they did them.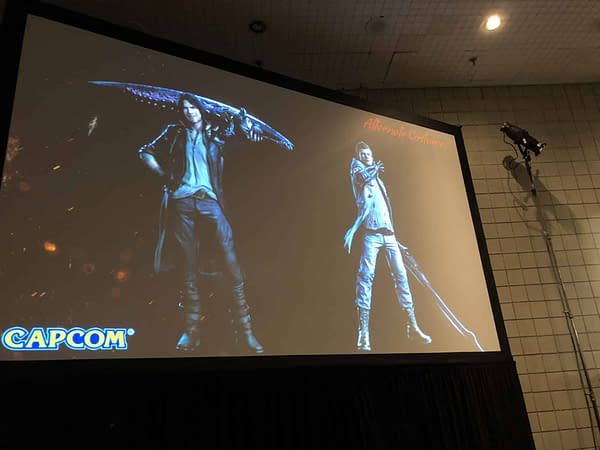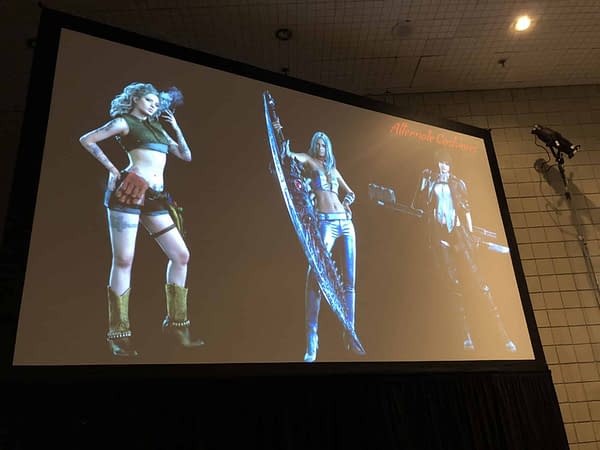 The game will come with a photo mode as well, which is probably one of the more interesting things of note in this panel. Photo mode takes stills of the action, it lets you move the camera freely around all the 3D objects in the game until you get into the position you want, meaning you don't get weird shows that the game chooses for you and you don't necessarily need to frame everything up yourself, which is pretty awesome for photo junkies. They're also revamping several weapons, most notably Cerberus which now has three elemental transformations at your disposal.
Oh… and you geta Faust hat.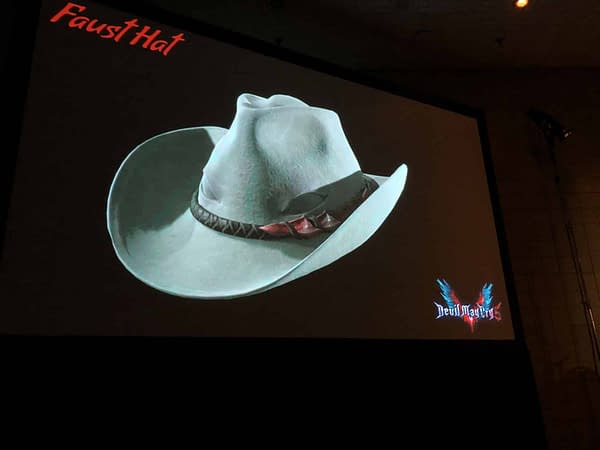 This was, for some reason, one of the biggest highlights of the panel, and takes us back tot he Malibu Stacey episode of The Simpsons. The hat is a red orb marker, as in you'll use red orbs to use the hat. If you mark an enemy with it, you get more red orbs when you kill it, but lose them if it attacks you.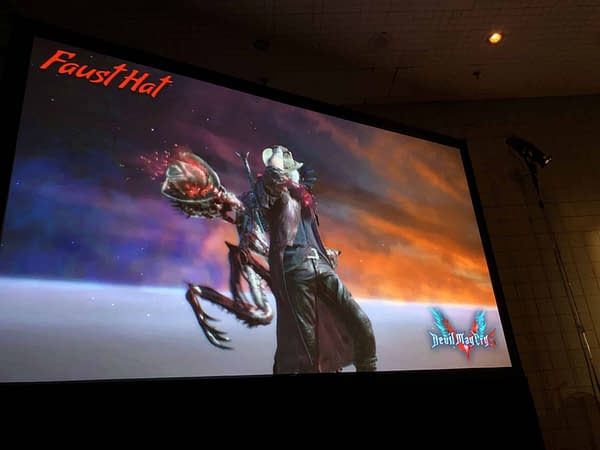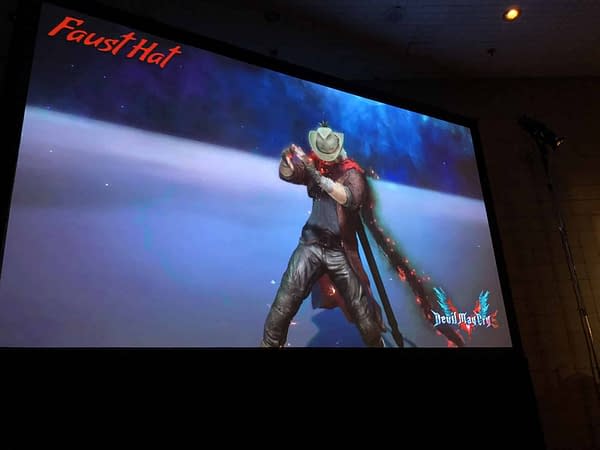 Overall, not a bad showing for Devil May Cry 5 at NYCC, though we're sure people wanted to see more gameplay at this point.