During the first day of Tokyo Game Show 2019, Capcom did a full reveal and presentation for their upcoming Resident Evil spinoff, Project Resistance. The game is being developed by NeoBards Entertainment, who are using the RE Engine to create the game. This is the same one recently used to create the latest version of Resident Evil 2 and Devil May Cry 5. We have the full description from the developers below, but right now the game is being made for PS4, Xbox One, and for PC on Steam.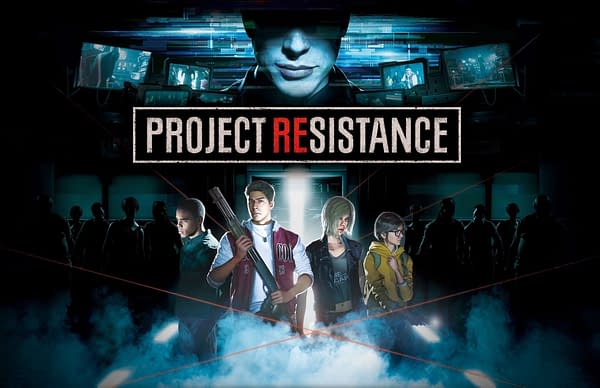 In each 4v1 match, one Mastermind player tracks the four Survivors through a network of security cameras, staying one step ahead at every turn to prevent their escape. The Mastermind plots a deadly course by wielding a strategic deck of cards to create dangerous obstacles for the Survivors, such as summoning vicious creatures, setting traps, manipulating the environment, and weaponizing security cameras. He or she can also directly control zombies in play. In addition, Mastermind players can even step into the trench coat of the towering, deadly Tyrant for the first time in franchise history. In turn, the Survivors must cooperatively work together as a team to fend off the Mastermind's attacks and complete puzzle style mission objectives to escape the map before time runs out. Each Survivor possesses unique skills to help their team overcome the Mastermind's challenges and survive the sinister experiment.
In addition to those platforms mentioned above, Project Resistance will be getting a closed beta available to those on both the Xbox Insider Program members and RE Ambassadors system for both consoles. The closed beta will run from October 4th-7th. which you can register for here up until September 18th.
Enjoyed this article? Share it!