Captain Tsubasa: Rise Of New Champions Dated For August 2020
The Captain Tsubasa anime series is coming to a console near you this fall, as Captain Tsubasa: Rise of New Champions finally has a release date. If you've been anxiously awaiting some serious soccer shenanigans in the near future, you can mark this game up as one that should definitely be on your wish list.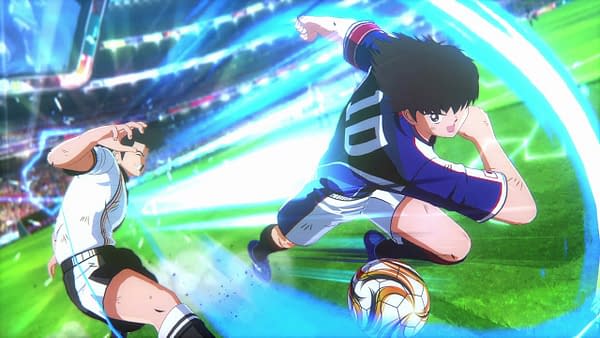 The game has finally been dated for August, and there's a new trailer to go along with it. You can check it out below to see the fantastical anime action that goes along with high-energy gameplay. It looks like a lot of fun, to be honest.
Check out some of the key features according to Bandai Namco below:
Toon shading and realistic effects!
Part of the globally popular Captain Tsubasa series, this title has anime-like graphics that are familiar even overseas.
The detailed presentation of every single style of our popular characters will heat up battles of the new Captain Tsubasa game!
Super plays clashing in high-speed! "Arcade football action"
"This title adopts the arcade football genre that allows gamers to experience super plays in real-time, one of the reasons Captain Tsubasa games are so popular. This is an exhilarating action game that enables players to enjoy scoring goals while performing dream skills against opponents at high speed by mastering the simple controls."
In short, it's a high-octane sports game that relies heavily on the flash of anime-centric designs and convention. And it looks like anyone looking for a good time in the sports realm will enjoy themselves. Mark your calendars for August 28 and dust off those cleats. It's time for some serious soccer.