Carrion Finally Gets A Release Date For July 23rd, 2020
Carrion got a lot of attention during the Devolver Direct livestream today, which included a special guest helping announce the game's release date. Among the acting and puppeteering and general promotion for the game, the folks at Devolver scored a visit from Xbox's Phil Spencer to help officially announce the release, pre-recorded from his home, as he revealed the game would be coming out on July 23rd, 2020. It's honestly been a long road waiting to hear when this game would come out, as we constantly got teasers over the past year showing us parts of the game, which included a free demo, but never truly getting word of when we'd get our hands on it. So it is a great relief to know that it will finally happen in just a couple of weeks.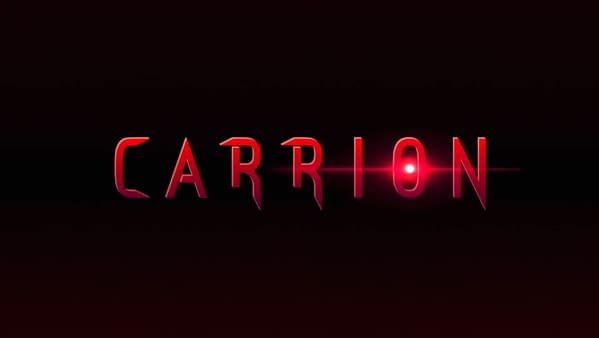 You can get a taste of things to come with the latest trailer released below as you basically are playing a horror game from the reverse end of things. It's your job to basically escape whatever facility you are trapped in as the creature, and if humans happen to get in the way as you're trying to leave, well… it's their own fault for not leaving first. Think of it as The Thing, only you are the thing. Enjoy the trailer below as we patiently wait out the next two weeks to head into Steam and make a break for the door ourselves.
Carrion is a reverse horror game in which you assume the role of an amorphous creature of unknown origin. Stalk and consume those that imprisoned you to spread fear and panic throughout the facility. Grow and evolve as you tear down this prison and acquire more and more devastating abilities on the path to retribution.