The PC Gaming Show released a teaser trailer for a Carto, a cute, relaxing, all-ages adventure game. The game has the player navigating the main character in a 2D top-down map, meeting and talking to people, solving puzzles, and making friends. Solving puzzles can alter the map and change the layout of the world as the heroine makes her way home.
As the official game synopsis goes, "Carto is a chill adventure game wrapped around a unique, world-shifting puzzle mechanic. Use this power to explore mysterious lands, help a quirky cast of new friends, and guide Carto on her journey home.

Features unique puzzle/exploration mechanic: rearrange pieces of your map, and watch the world change around you!

Chill out and explore peaceful-yet-mysterious lands, uncovering secrets and solving environmental puzzles

Bask in lush, hand-drawn visuals and relaxed tunes

Meet new friends and help them solve their problems!

Journey through different biomes, each with their own characters, culture, and a unique evolution of the central map mechanic."
This makes a nice change of pace from the hardcore, action, and killing-based games that make up the majority of PC games debuting on the PC Gaming Show. It just goes to show the wide ranges of games available these days. Not everything is a shooter.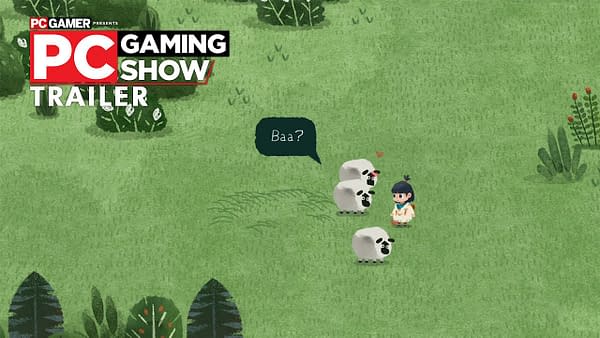 Carto is the first PC developed by Sunhead Games, a studio that had previously made the mobile games A Ride Into the Mountains and The Swords. The Taiwan-based studio is headed by a core team of four people with help from some remote contractors. Like their first game aimed at PC and consoles, Sunhead looked to expand the scope of the adventure, while building on their core studio skills of building innovative mechanics, evolving them in an interesting way, and wrapping them in an eye-catching aesthetic.
The proposed release for the game is Fall 2020. It can be ordered from Steam and Humble Bundle.
Enjoyed this article? Share it!