We got Thanksgiving later this week, but that's not stopping digital and Black Friday video game releases from hitting the shelves while we dine on turkey. Check out the entire list below, find your favorites, and as always, have fun!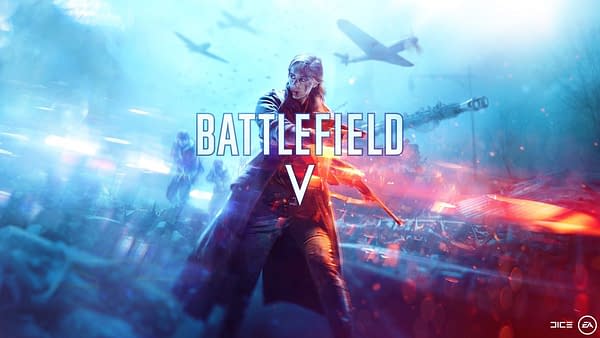 November 20th
ATV Drift & Tricks: Definitive Edition (XB1)
Achtung! Cthulhu Tactics (PS4)
Battlefield V (PC, PS4, XB1)
Beat Saber [VR] (PS4)
Bendy and the Ink Machine (PS4, XB1)
Boxing Apocalypse [VR] (PS4)
Crow: The Legend (PS4)
Farming Simulator 19 (PC, PS4, XB1)
Flashback (PS4)
Gundemoniums (PS4)
Mecho Wars: Desert Ashes (PS4, Vita)
Slayaway Camp: Butcher's Cut (Vita)
Squishies [VR] (PS4)
Storm Boy (PS4, Switch)
Warframe (Switch)
Youtubers Life OMG Edition (PS4, Switch, XB1)
November 21st
Desktop Soccer (Switch)
Eternal (XB1)
NeuroBloxs (XB1)
Steamworld Dig 2 (XB1) November 22nd
ATV Drift & Tricks (Switch)
Adventures of Bertram Fiddle – Episode 2: A Bleaker Predicklement (Switch)
Battery Jam (Switch)
Bibi & Tina – Adventures with Horses (Switch)
Bibi Blocksberg – Big Broom Race 3 (Switch)
Gem Crash (Switch)
I Am The Hero (XB1)
Ms. Splosion Man (Switch)
Nidhogg 2 (Switch)
Panda Hero (Switch)
Party Hard (Switch)
Please, Don't Touch Anything (Switch)
Steamburg (Switch)
Titanic VR (PS4)
WAKU WAKU SWEETS (Switch)
World of One (XB1)
Zeus Quests Remastered (Switch)
November 23rd
Achtung! Cthulhu Tactics (XB1)
Forever Forest (Switch)
Enjoyed this article? Share it!