Check out this Far-Out 'Wacky Races' Board Game from CMON
Wacky Races was, for those of us who caught it when it originally aired, must-see TV. It was also a lot of fun, with Hanna-Barbera characters competing week after week in very oddball races.
There was nothing quite like seeing the likes of the Slag Brothers racing against Dick Dastardly and his pal Muttley. And now, you can re-enact your favorite Wacky Races with this really spiffy looking board game from the folks at CMON: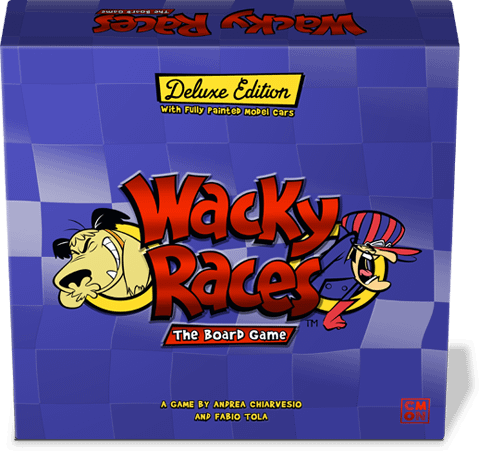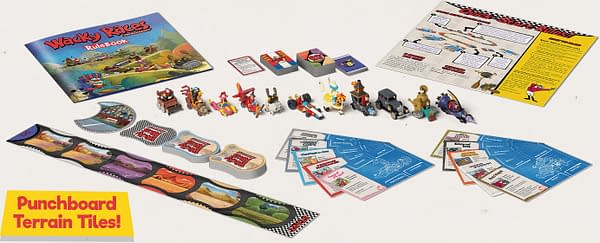 Put your helmet on, strap yourself in, and get ready for the race of your life! Wacky Races: The Board Game Deluxe Edition is coming, and things are going to get even wackier!

Wacky Races: The Board Game Deluxe Edition brings the fun and wackiness of your favorite Hanna-Barbera cartoon to your tabletop! Unlike the regular edition, it features beautifully pre-painted miniatures of the most famous (and infamous!) racers in the history of racing. There's also redesigned player dashboards and thick punch-card terrain tiles, components so exclusive that Dick Dastardly would give everything to get his hands on them
I really can't get over the cars, which come pre-assembled and pre-painted! Here's Dick Dastardly in his Mean Machine: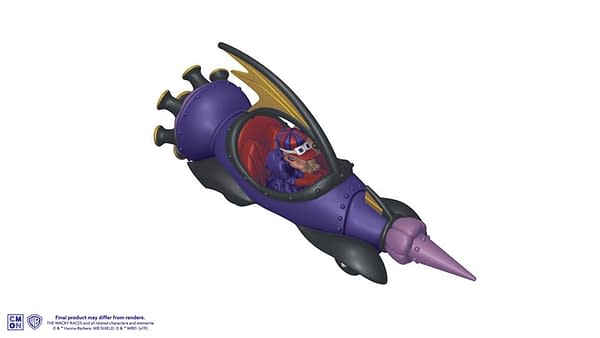 Penelope Pitstop is on board, too, with her Compact Pussycat:
Here's the Slag Brothers, Rock and Gravel in their Boulder Mobile:
The Wacky Races: The Board Game Deluxe Edition will only be available at the CMON website, and will set you back $80. It sure looks like a blast, though!