Checking Out Fractured Lands by Unbroken Studios in the Indie Cade
The last game we were able to check out in the Indie Cade area of E3 this year was a title from Unbroken Studios called Fractured Lands. A lot of people joked going into E3 that all we would be seeing from every company on the floor was battle royale modes being introduced. I can happily report that this was the only battle royale title I personally saw during the entire convention, which made me happy. The game is set in a post-apocalyptic world where you have a wide range of crazy guns and ruthless cars that are basically killing machines. These things run better than any vehicle you'll find in H1Z1 or PUBG, and can effectively kill people by turning them into a red splat on the ground.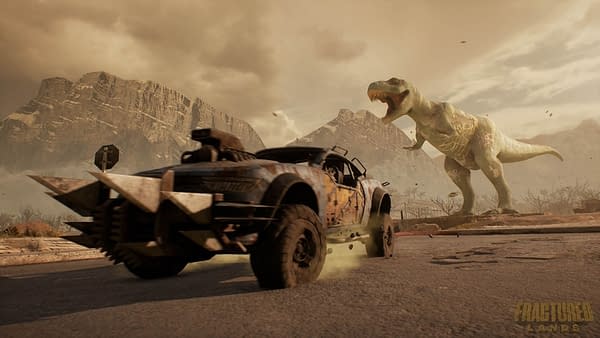 The game is basically Mad Max on drugs as you will hunt down and kill everyone in sight before the raging dust storm surrounds you and kills everyone. We watched as players were competing in 16-player games with a mix of people at the con and those playing on a server for a closed beta, and everything looked amazing. It would not shock me if Fractured Lands became the new indie battle royale game to overthrow the big dogs. We didn't get a release date at the event, but you can join the closed beta now on their website.