Children of Morta will Now Release in Summer of 2019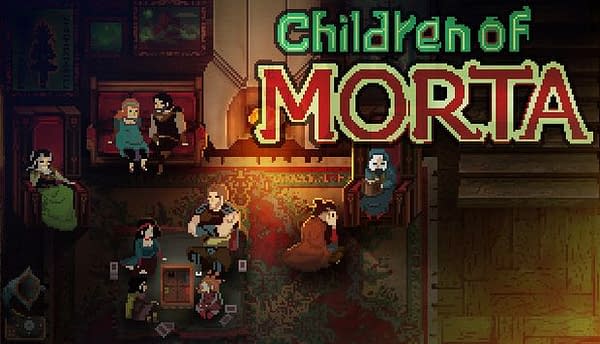 11 bit studios announced at GDC that their upcoming RPG Children of Morta, will now launch on all platforms simultaneously this summer. The game was initially supposed to release on PC, PS4, and Xbox One late last year, but the release was pushed back to make way for the Nintendo Switch version.
As the Switch port took some extra time, 11 bit studios and Dead Mage Inc decided to use the extra time to polish the game and release it on all platforms at the same time later this year.
In case you're unaware of the game, the official description for Children of Morta reads:
The Bergson family has watched over Mount Morta for generations as the guardians of the mystical mountain. They now face their most dangerous trial as a family. Corruption has spread, morphing the once peaceful mountain into a violent and monster infested nightmare. Experience what it means to be in a family of heroes. Take part in their journey, their struggles, and their victories!

Witness the love for each other unmatched by even the Gods themselves. Fight through hordes of unfathomable beasts as you explore the darkest depths of this ever-changing mountain. Gorgeous and breathtaking procedurally generated dungeons guarantee a unique experience every time you leave the safety of the Bergson's house in pursuit of the truth behind the Corruption.
When we tested out Children of Morta back at PAX West 2018, we enjoyed the game but found that you can get "killed a lot as the enemies in here pile up quickly if you roam too far without clearing a good path out." So when the game does release sometime this summer, you'll want to make sure you don't back yourself into any corners.