Clothing Review: Jinx Summer Gaming T-Shirts
The next set of items we received from Jinx for the summer was a set of awesome t-shirts with a whole new set of designs and prints. We'll start with the Nocturnal Raid Brigade shirt which came in a sleek black. This is one of three double designs with a small logo across the heart with a bigger logo on the back. Here we have the Jinx logo on the front in what appears to be splattered paint which looks pretty decent. Then on the back, we get the slogan with a blue skull wearing shades and a couple pixelated bats. It's a cool design, not exactly a thrilling one, but not bad either. We dig it.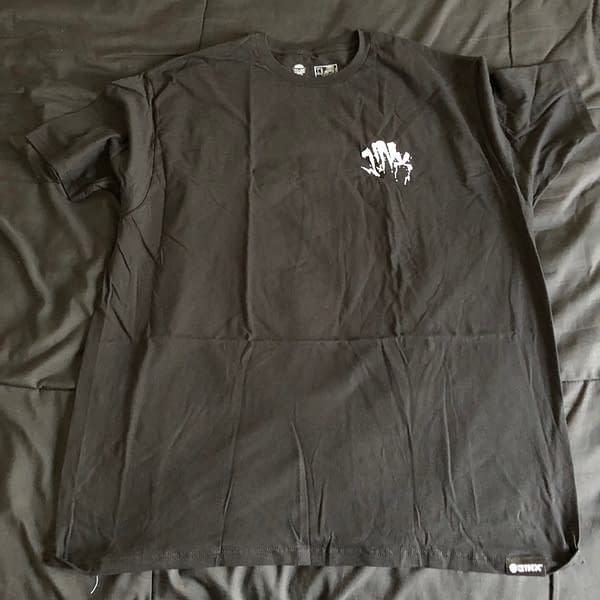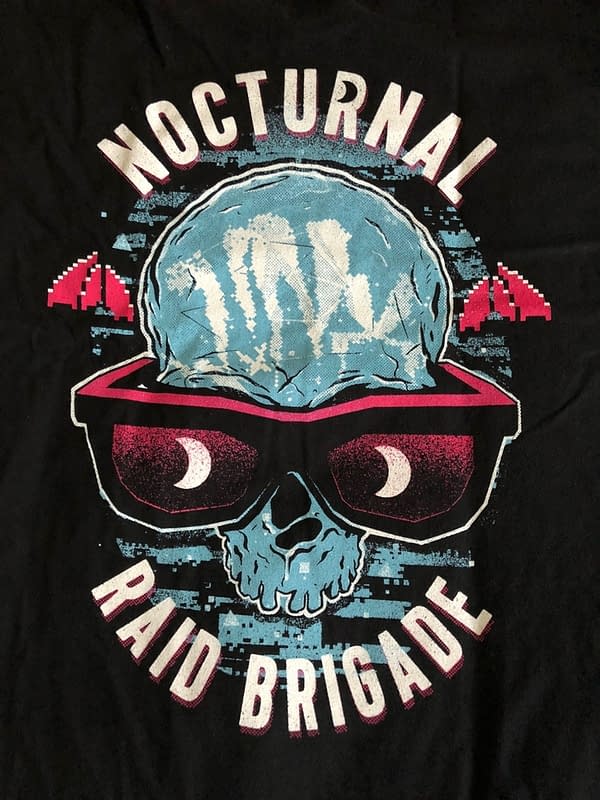 The second shirt comes to us from their SlayStation brand that they've thrown on gear from time to time. This one has a skill rocking some hot neon pink games shades with a couple of fans attached to the forehead, complete with a D-Pad on the third eye and a cartrigdge on the top. This is just a single design across the chest that works really well and stands out when you're in a room with a blacklight. I round this one to be much more awesome and versatile, and the design gives me a '90s throwback feeling that I adore.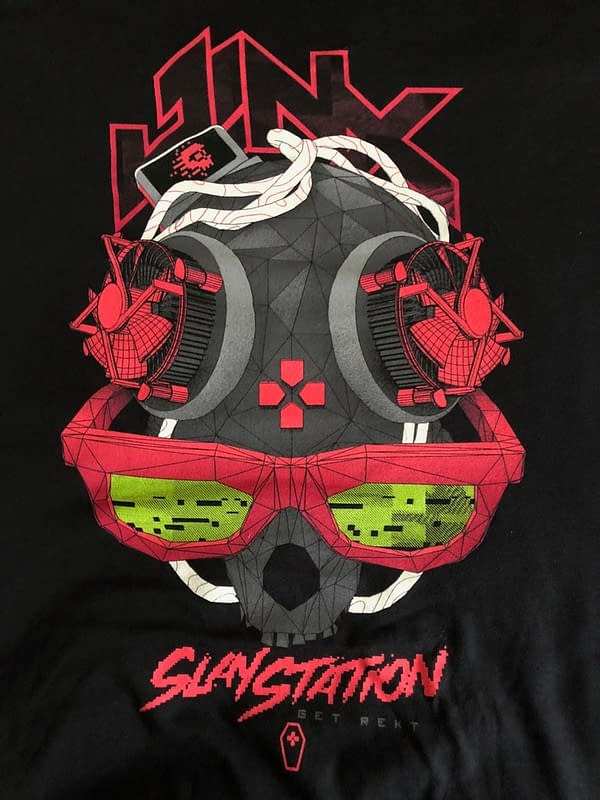 Next up is a Get Rekt premium tee. This one has an old-school camo pattern that works pretty well, it looks like it should be an army jersey but it's 100% cotton and super light. The Jinx logo on the front and back are the standard versions of the logo and they don't really inspire anything. The skull is the most artistic piece of the shirt which looks pretty cool in a polygon outline form with a pair of shades that look like they're being pixilated away. This one is kind of "meh" for me, it isn't terrible but it doesn't feel all that original when it comes to designs they've done.
Moving onto a white t0shirt, we have one called Know Your Enemy. This oen takes the polygon skull idea and ramps it up a few notches with neon pink, blue, and purple for what feels like a hacker logo. Or at least, what a TV show or film would design a hacker logo to be. You get some nice touches on here with broken windows and a mouse hand flipping you the bird. I dig this one, but I kinda wish there were more color options than white.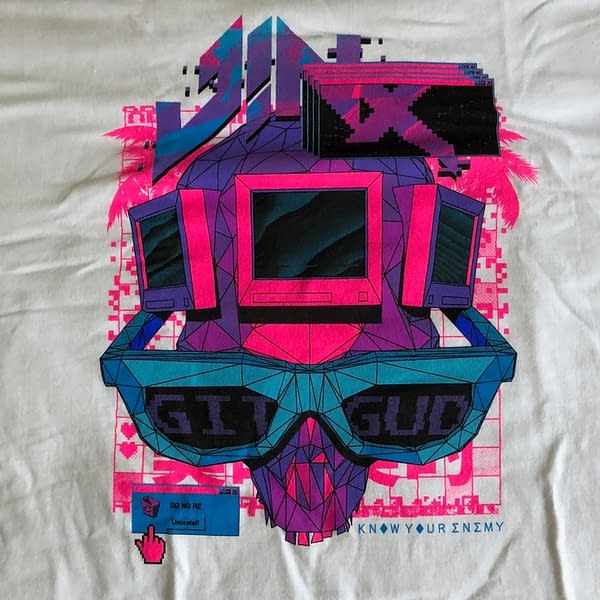 Finally, we get a gray t-shirt called the No Sleep premium tee. You get the same logo on the front over the heart as you do on the back, with the back obviously being bigger. Along with the phrase all writers and gamers live by: I'll Sleep When I'm Dead. The open-mouthed skull with the multicolor shades and the Jinx logo is done in a somewhat block form actually works for us. This is probably our second favorite of the bunch, and gray tends to work with most everything in summer.
Overall, these shirts make up a pretty decent summer line. There's a pretty decent mix of stuff that people will love and hate, but there's nothing in the mix that's actually terrible. As a gamer, I kinda wish some of these had options in black, but I understand the need for change in design.