Com2uS Announce a New RTS Game Summoners War: Lost Centuria
Com2Us revealed a brand new mobile real-time strategy game set in the Summoners War universe with Summoners War: Lost Centuria. There's not a ton of info out about the game, but here's what we do know. It will take place during the chaotic Lost Centuria period as you'll take control of your own domain and be put in a series of strategic battles and raids with other players around the world. All of the familiar faces from the game will be here, but they're being given a bit of a change in art style, as you can see below. The game will also feature what the devs are calling a new "adaptive performance" feature, co-developed by Samsung and Unity for mobile devices, used to greatly improve the proficiency and stability of mobile games.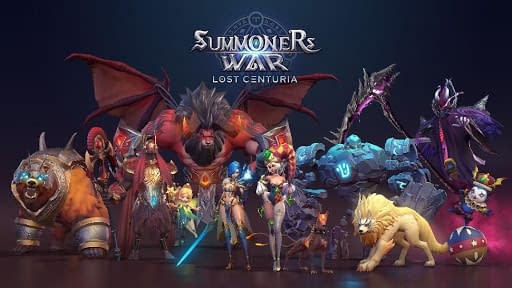 Summoners War: Lost Centuria will launch sometime in late 2019, but the company wanted to get the word out about it now. Given the title and the timeframe for release, we're guessing we won't see much of this game until around PAX West 2019 or Tokyo Game Show at the latest. We'll keep an eye on it and see how the game develops over time.