Company Of Heroes 3 Releases New Deutsches Afrikakorps Trailer
SEGA has released a new trailer for Company Of Heroes 3, as the team gives players a better look at Deutsches Afrikakorp.
---
SEGA and Relic Entertainment dropped a brand new trailer for Company Of Heroes 3, as they show off more of the Deutsches Afrikakorps. If you're not familiar with the term, this was the group of German soldiers who were in Africa, specifically the North African campaign of World War II. While they're not a direct copy of the troops that served during that time, they highlight many of the weapons used during that time and what the group will serve as in the game. You can check out the trailer at the bottom, as the game is currently set to release on February 23rd, 2023.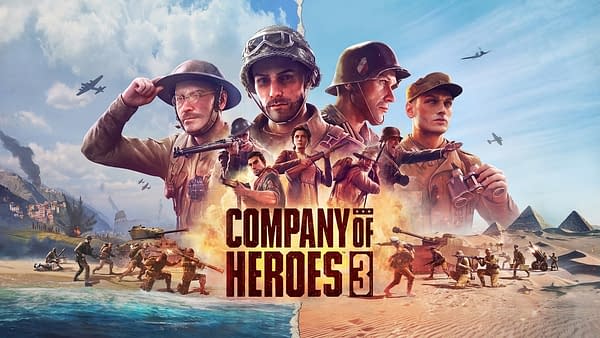 "The Afrikakorps is the most radical and unorthodox army in the game, and will suit players who like to play aggressively and keep the pressure on the enemy, benefitting greatly from the synergy between its specialized infantry and armored vehicle roster. Afrikakorps players can use the Half-track to quickly deploy troops to respond to new threats or sustain the offensive, while the versatile Panzer III is the workhorse tank of the army. The Armored Reserves system allows for the deployment of the dread-inducing Tiger Tank and other heavily armored options. In the harsh deserts of North Africa, the Afrikakorps also had to rely on their vehicle-towing capabilities to reposition their anti-tank Flak 36 88mm cannon or repair damaged tanks."
"Like all factions in Company Of Heroes 3, the Afrikakorps come rounded out with their own assortment of supporting Battlegroups to tackle unique battlefield scenarios. The Italian Guastatori, clad in all-black uniforms, wield deadly flamethrowers to strike fear into the hearts of their enemies. Or utilize the Italian Combined Arms Battlegroup, which lets you field some impressive units, such as the highly effective Semovente da 75/18 Assault Gun, the elite Bersaglieri infantry, and the quick striking Carro Armato M13/40 Light Tank."