"Conan Unconquered" Devs Are Challenging Their Fans to a Duel
The Conan Unconquered dev team at Petroglyph Games has decided to put out a challenge to their RTS fans. Petroglyph is pitting their own skills against the best of the Conan RTS community in a brand new challenge mode feature. The team at Petroglyph won't be an easy challenge, of course, as they've developed games like Command & Conquer as well as Star Wars: World at War. So they do know their way around a real-time strategy game.
By selecting Challenges in the game menu and using the code L3M9BM9, you can see if you have what it takes to beat the devs at their own game. The top five scores will be listed in-game for some public recognition, as well.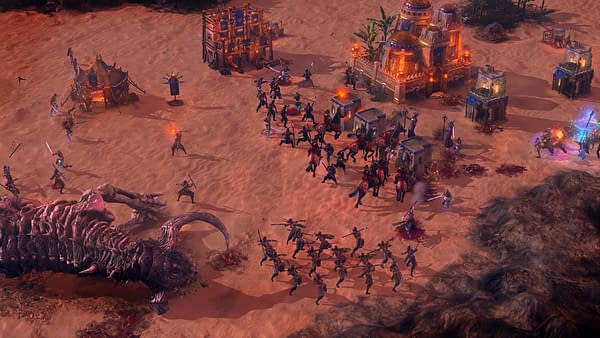 While a few people have already tried their luck against the dev team, a few lucky challengers have won against Petroglyph's Renato Orellana. Apparently all it takes is a score over 556, 500.
Hopefully, the challenge makes Conan Unconquered a bit less of a snooze-fest. We didn't find the game to be particularly innovative, and found gameplay to be rather mediocre.
You can check out the "Challenge the Devs" sizzle reel below.
Conan Unconquered is a fast-paced strategy game where players face wave after wave of enemies in ever-increasing numbers and difficulty. To withstand the savage hordes players must build an unconquerable stronghold and put up walls and other defensive measures to avoid utter destruction. While the game can be played entirely in single-player, two players can also play together online to build a shared stronghold while fending off the enemy hordes allowing for a unique, cooperative multiplayer experience.