Confronting Mafia Stereotypes with Family Man at GDC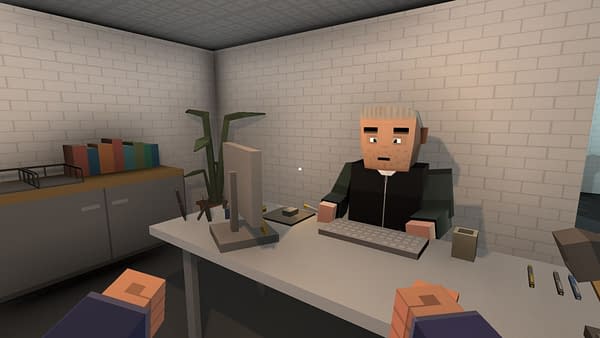 Family Man is a first-person narrative RPG about the moral descent of a father who owes money to the mob. The game's being developed by Broken Bear Games and published by No More Robots, and looks something like Minecraft, but don't let any of that fool you. Family Man is a perfect mob movie, just in interactive form.
The official story description reads:
You owe money to the mob, and you've got 30 days to pay it back. Will you flip burgers and earn an honest living while scraping the money together… or will you take on some dirty jobs for more cash, but potentially push your family away?

Every decision you make not only affects the neighborhood, but directly affects your family. Your choices impact how your family sees you, and can lead to your household becoming stronger than ever… or the breakdown of your marriage and relationship with your son.
While Family Man isn't exactly an Italian American stereotype, it does a pretty good job of subverting the trope by framing the central moral question around the player character's immediate family rather than the criminal Family.
The gameplay is surprisingly better than you'd rxpect from the graphics, but the game is still an indie title so a few things aren't completely polished. That said, it is a story-driven game, which makes the controls somewhat less important to the overall gaming experience.