Posted in: Games, Indie Games, Video Games | Tagged: Core Keeper, Fireshine Games, Pugstore Games
---
Core Keeper's Paws & Claws Update Arrives May 10th
Core Keeper fans will be happy to know that they'll soon be getting pets added to the mix with the new Paws & Claws update.
---
Fireshine Games and Pugstore Games revealed a new update coming to Core Keeper, as the Paws & Claws update is set to be released on May 10th. The update will bring pets into the game for the first time, as player will have a chance to explore the region with a friendly, fury, and helpful companion at their side. You'll be able to choose from a few different pets, depending on what your personal preferences are, which include the waggy-tailed Subterrier, floppy-eared Fanhare, fluffy-furred Embertail, oozy Jr Slimes, and the aerobatic Owlux. You'll discover them and care for them by feeding them to gain experience and learn new skills, which you'll be able to use in battle with unique abilities tied to each one. We have more details and a quote below about the update, but you can read an in-depth preview of it on the game's Steam page.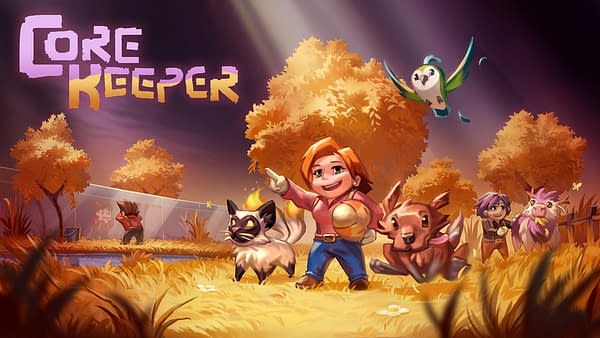 "Players will also get to explore the brand new Meadow sub-biome and meet adorable farm animals roaming the world. Discover Moolins, Bambucks, and the crustacean-like Strolly Poly, and look after them to farm useful materials like milk, wool, and Strolly Poly plates. The Paws & Claws update also introduces a powerful new Creative Mode, allowing explorers to build to their hearts' content. Create your perfect underground base without the need to gather resources or worry about enemy attacks in this all-new, passively-paced mode. A host of highly-anticipated community-requested features will also be introduced, including object rotation, a bucket, improved combat mechanics, and a brand-new craftable glass material, complete with refractive lighting effects and paint options to create even more stunning bases."
"The Paws & Claws update has been the most fun update to work on yet, and we can't wait for players to discover all the adorable animals we have coming to Core Keeper next month," said Fredrik Präntare, Chief Executive Officer & Creative Director at Pugstorm. "The pets add a whole new dimension to the experience, and when combined with highly-requested features like buckets and rotational objects, we really hope fans love what we have in store for them with this next update."
---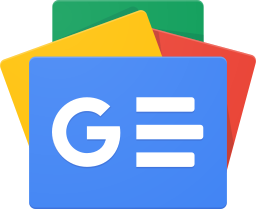 Stay up-to-date and support the site by following Bleeding Cool on Google News today!