The folks at Corvus Belli have been knocking it out of the park lately with their miniature sculpts for both Infinity and Aristeia!, their MOBA style miniature combat game.
Corvus Belli has been releasing alternate "skins" for a lot of the Aristeia! characters since the game's launch last year, providing players with a different take on their favorite characters, much like the alternate skins you can pick up in Overwatch.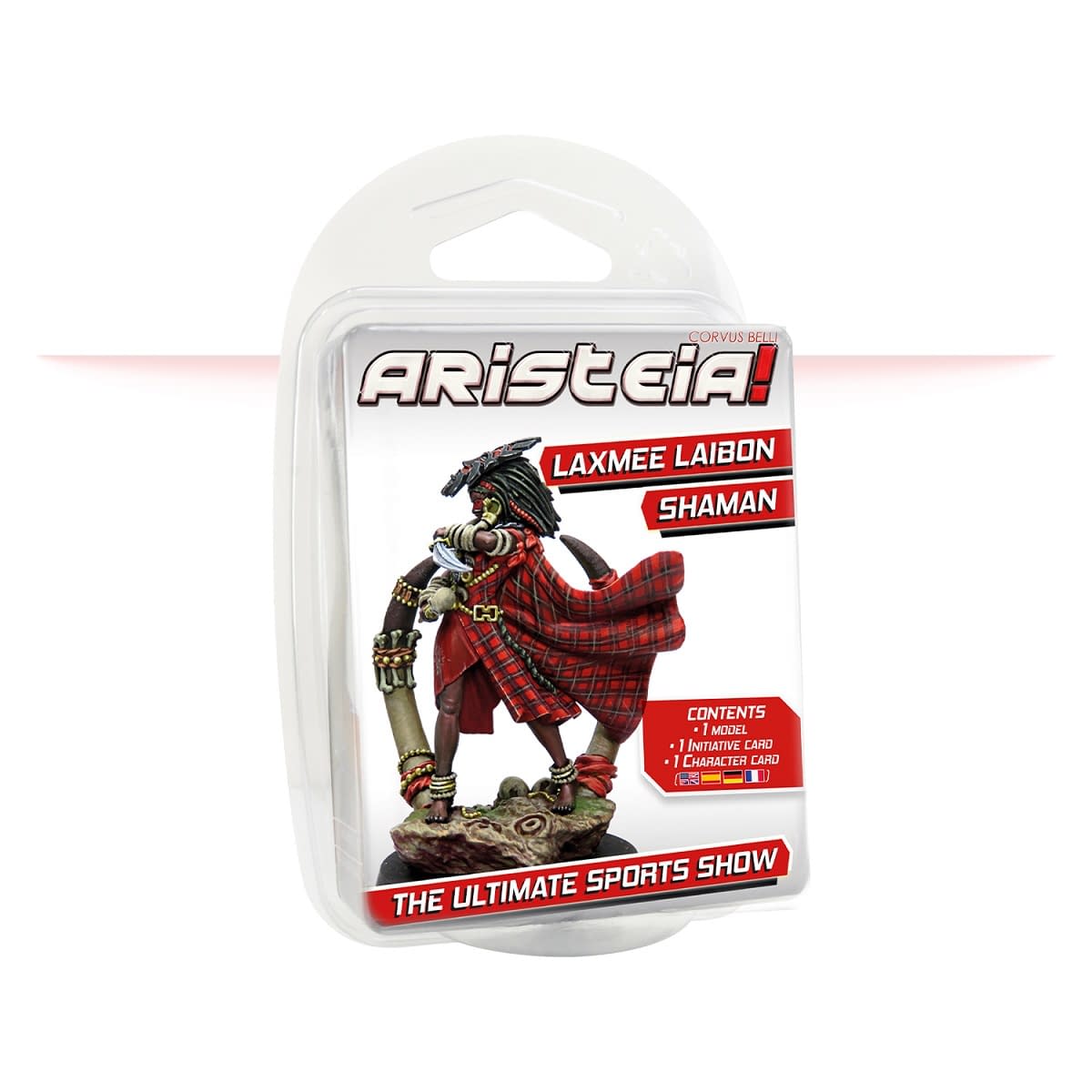 The latest character to get this treatment is Laxmee Laibon, and Corvus Belli is going that extra mile to make sure that the new Laxmee sculpt represents the character's culture.
'Aristeia!': Laxmee brings the mysticism to the HexaDome
Bueu, June 3, 2019. We already have a new skin for Aristeia!, the MOBA style game by Corvus Belli. This is Laxmee Laibon Shaman, a high-quality metal miniature – an alternative version of Laxmee (Soldiers of Fortune).

Once again, Corvus Belli leaves its comfort zone to make a miniature for a totally different genre.

The source of inspiration for the Laxmee Laibon Shaman miniature comes from her strong African background. Moreover, we decided that Laxmee's powers work just like those of a Masai shaman.

For Jesús Fuster, Aristeia! coordinator and developer, this "was a logical step: the link between Laxmee and the shamanistic tradition was quite obvious. This was something we absolutely wanted to do! Although we kept the most characteristic features of the character, such as her hair, we have worked to make her Maasai heritage more prominent than ever."

The new miniature will include the Character card and the Initiative card with the new design in the four official languages of the game: Spanish, English, German and French.
Miniatures Can Kick Ass and Still Show Representation
Let's be real for a minute here- miniature games, by and large, don't do the greatest job with representation. Most miniature ranges don't do the best job in representing more than the classic sci-fi or fantasy Caucasian world view. Sure, you can paint the skin tones different colors to try and emulate some ethnic diversity, but the facial structure of those miniatures is still largely based on Caucasion features.
Companies like Corvus Belli that go out of their way to provide miniatures of heroic women, people of color, and different body types are showing the world that they can find themselves in that game, and that they don't have to search high and low to find a mini that represents them as an avatar on the table-top.
This isn't the first time that Corvus Belli has focused on authentic ethnic features on their miniatures, either. Their characters of Asiatic descent have been the norm through the JSA and Yu-Jing miniature ranges, and people of Middle Eastern descent are prominent in the Haqqislam faction for Infinity.
Now, Laxmee can join that esteemed list! Here's an even better look at this fantastic new miniature: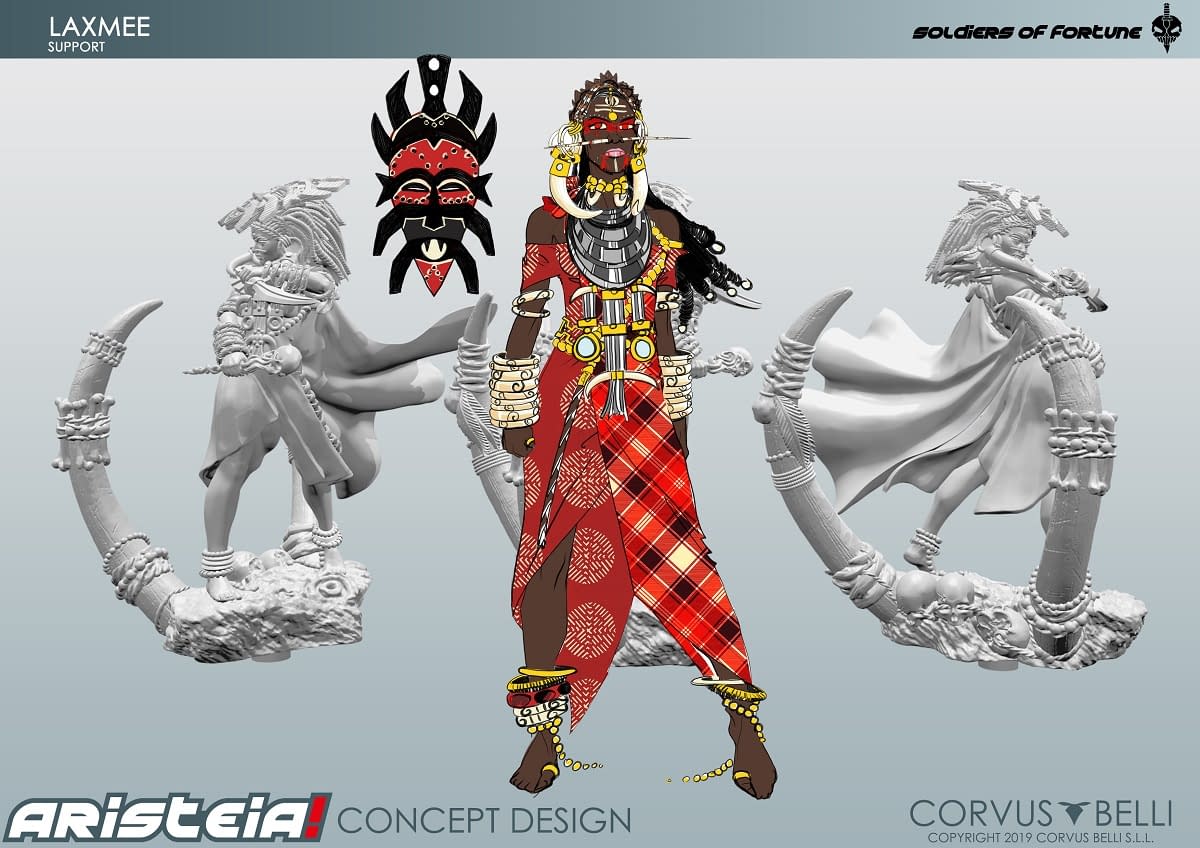 Enjoyed this article? Share it!