Creative Assembly announced a new addition to the Total War franchise today with A Total War Saga: Fall Of The Samurai. The game will actually be a revised version of the 2012 title Total War: Shogun 2: Fall of the Samurai. This includes having four new DLC factions to add to the mix as you head into battle with some of the fiercest armies the series has ever seen. You can read more about the game here as we wait for them to give us a release date.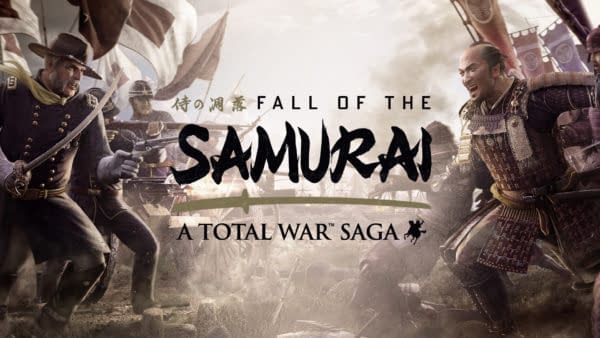 A Total War Saga: Fall Of The Samurai depicts the dramatic clash of traditional Samurai culture with the explosive power of modern weaponry, and now includes all DLC faction packs.

Set 400 years after the events of Total War: Shogun 2, you must guide ancient Japan into the modern age as the arrival of America, Britain and France incites a ferocious civil war which will decide the future of a nation.

Based on the backdrop of the Boshin War period, the new campaign starts in 1864, a time of growing resentment against Western colonial power and influence. As Japan begins to modernise and industrialise, the inevitable social and economic changes lead to increasingly militant nationalism and antipathy towards the Shogunate.

Play as a clan supporting the Imperial throne (Choshu, Satsuma, Tosa), or the last Shogunate (Aizu, Nagaoka, Jozai) in a sandbox campaign map reflecting the time period of 19th century Japan.

The American, British and French nations play an important part in the story of the Boshin war, and your relations with these foreign powers will be integral to unit recruitment and to advancing your technology trees.
Enjoyed this article? Share it!