Though Creative Assembly has put a lot of focus on Warhammer in recent years, the studio revealed last year that a more historical title was being developed — and today that game has been revealed.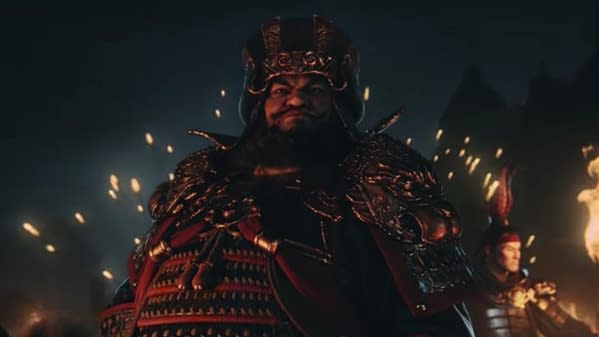 The announcement for Total War: Three Kingdoms came through a cinematic announcement trailer that looks pretty awesome. So even if the game looks nothing like the cinematic trailer, we're still happy to see a new historical game in the Total War franchise. It's been too long.
This history-based strategy game takes you to China in the year 190 CE, which makes it pretty unique. The Han Dynasty is crumbling before the eyes of their child-emperor who is a puppet for the tyrant warlord Dong Zhuo. As the empire slips further and further into chaos, three heroes rally to take on the tyrant. Meanwhile, the warlords of China's great families also take up arms, and you've got yourself three separate factions pushing for control of the country.
Through the shifting political landscape, you'll be able to take on the role of one of the three factions. Despite the fact that we know essentially how this story should end, it seems like we're being given some open control thanks to this final bit in the game's plot synopsis: "Only one thing is certain: the very future of China will be shaped by its champions."
Details are still on the slimmer side, but you can watch the cinematic trailer that released today below.
Enjoyed this article? Share it!