Critical Role Announces Split From Geek & Sundry
In a somewhat surprising move today, the popular D&D show Critical Role announced they were officially splitting from Geek & Sundry. Starting this Thursday, February 21st, both the primary show as well as their talk show Talks Machina will move from the website and their Twitch channel over to their own official channel. The news kinda came unexpectedly at the end of business today as the group posted an update on their site about the move and where to find all their programming moving forward.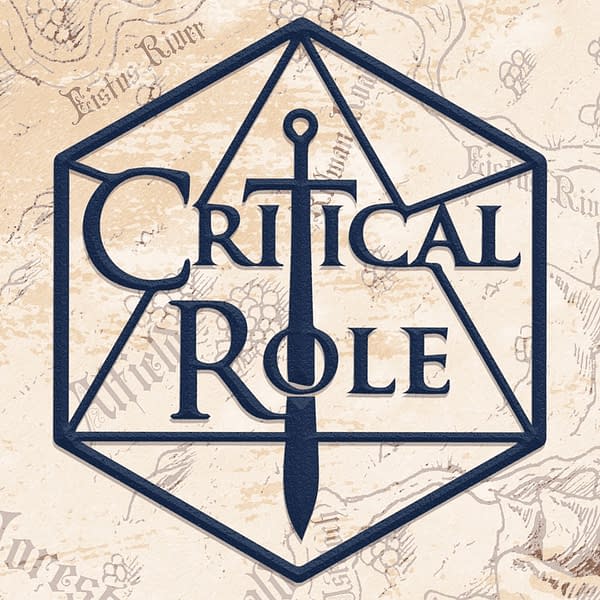 We have a few important updates to share with you regarding Critical Role and Talks Machina. After a long and successful run with Geek & Sundry and Legendary Digital Networks, moving forward, new episodes of Critical Role and Talks Machina will air on Critical Role channels. We are parting as friends and want to thank Geek & Sundry and Legendary Digital Networks for helping us build this amazing audience, and we wish them the best. They have been supportive and collaborative partners, and we are grateful they shared their platforms and a love of role-playing games with us. And while this portion of the journey may be coming to an end, we'll be cheering for one another.
From a fan perspective, this feels like something that was eventually on the horizon, especially after the group announced they had moved into a new studio and had moved their shop away from G&S' domain. But the sudden announcement does feel a little jarring. It's going to be very interesting to see what happens with all of the content, however. All of the episodes from both campaigns, including the most recent from last week, are currently on the Geek & Sundry YouTube channel. Will those episodes find a new home on CR's channel or will they eventually be removed? There's always the Critical Role podcast, but there's no doubting people love the visuals of the crew playing, as seen by their massive numbers on Twitch every week. Hopefully, we'll learn more on the next new episode this Thursday night.