Crytek Shows Off A Nintendo Switch Tech Trailer For Crysis Remastered
Nintendo Switch fans are in for a treat as you get to look at how Crysis Remastered is going to look thanks to Crytek. The 2007 game has been getting hype since the Spring after it was revealed it would be getting a remaster across all three consoles and PC this year, but considering what a remaster would look like for PS4 and Xbox One, let alone PC, people were curious how the graphics we've been seeing would transfer over to the Nintendo Switch. So the developers put together a nice little tech trailer to show off some of the cool stuff inside the same and how everything will flow.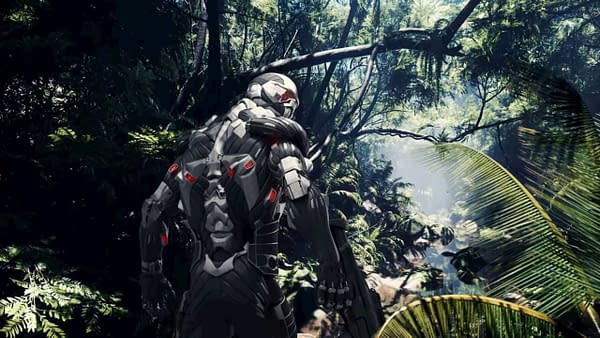 At first glance, everything looks pretty awesome as they give you a sampling of what everything in the game will entail. They show off stuff like vegetation bending, the destruction to the environment, the way lighting is done in various ways, the voxel-based global illumination, rays and sunbeams, depth of field, gyro aiming, and more. Oh, and they threw in a shark for good measure. So if you're worried how it will plan on the Switch, this should calm some of the nerves if you planned to purchase it when it releases on July 28th.
With its 2007 release, Crysis set the industry standard for first person shooters with stunning visuals, highly evolved gameplay, and an enormous sandbox world. Crysis Remastered adds new graphic features, high-quality textures, and the CRYENGINE's native hardware- and API-agnostic ray tracing solution to update the game for a new generation of hardware. What begins as a simple rescue mission becomes the battleground of a new war as alien invaders swarm over the game's island setting. Armed with a powerful Nanosuit, players must use adaptive tactics to survive and conquer.