Daedalic Entertainment Brings "Unrailed" To PAX West 2019
We paid a visit to Daedalic Entertainment at PAX West 2019 for a few games, and the first one we got to try out was a four-player builder called Unrailed. This game has you as four different characters who work together to build a railroad line to a station across different types of terrain. Sounds simple enough, right? Well… the train is moving as you go. There's a lot of moving parts to this one that will need teamwork, communication, and coordination to complete the task. You need to chop down trees to make train tracks. You need to blow up rocks to clear a path. You need to get water to cool down the engine as the train moves. A number of different tasks all forcing you to work as one or watch the train derail or crash into something.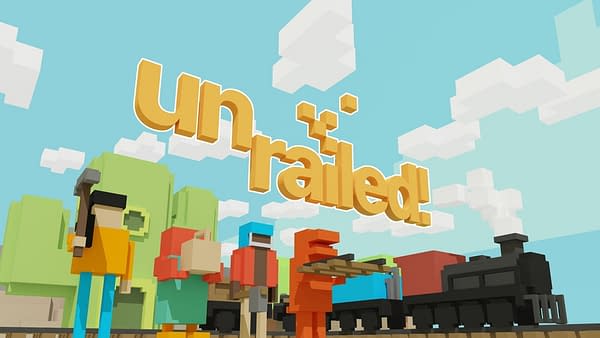 I'm going to say this right now: I saw this game on Day One of PAX West and it was one of my favorites leaving the building. And the reason why is because anyone can pick this up. I was playing with a dev, a five-year-old, and someone in cosplay with gloves. Right there, that combination would probably have us do alright in other games but ultimately fail. Not here. Unrailed presented itself for what it was worth and everyone was able to understand their roles and make it work. That's what a teamwork game should be like. Sure, we played a demo of a few different tracks, but as the challenge increased, we did fine. That has promise written all over it. Unrailed is currently in Early Access on Steam, but no formal release date has been set.