Behaviour Interactive has launched Tome III into Dead By Daylight as The Archives enter a new phase of Escalation. Along with a new set of challenges for both killers and survivors which we're sure will drive everyone insane trying to achieve without breaking a keyboard or controller, a few new stories have been unlocked for players to try and explore as well. Those would include memories from Dwight Fairfield's "A Story by Any Other Name," The Huntress' "A Lovely War," Kate Denson's "Back to Zero" and The Legion's "Soldiers of Mayhem". The first two Tome events were very successful for the game and brought in both new players as well as some who had departed for various reasons in the game. While players may not exactly like a couple of the choices made for this Tome, the stories will be far interesting to explore. You can read more about it below and check out the trailer below.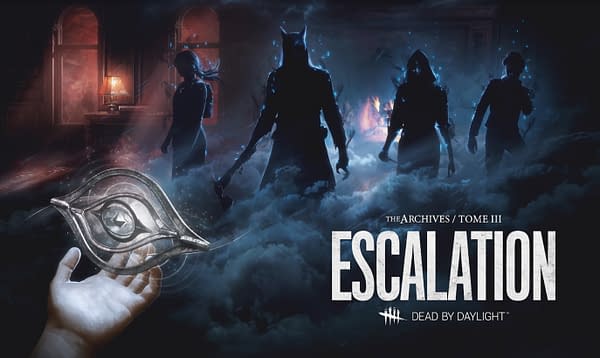 The Archives aim to deepen every player's Dead by Daylight experience by delivering a fun and exciting content into the Fog. Discover the secrets of The Entity and The Observer through a new Tome and time-limited Rift every Mid-Chapter. Fans are called upon to complete new Master Challenges to progress further through the Tome and its respective Rift. Every Tome is separated into several Levels, each containing a fresh layout for the Auris Web with more Challenges, lore Entries, Bloodpoints, and Rift Fragments. Tome III comes with free rewards, as well as a 30% sale on main characters Kate and Legion between April 29th and May 6th. The Spring Harvest Collection for the Spirit and Feng will also launch as part of this update.
Enjoyed this article? Share it!