Dead Reckoning, A Pirate Adventure Tabletop Game, On Kickstarter
Tabletop gaming company Alderac Entertainment Group has launched its newest upcoming board game, Dead Reckoning, onto Kickstarter! It met its funding goal in barely fifteen minutes' time and now, as of the time of this article's conception, has nearly six times as much funding as they initially asked for.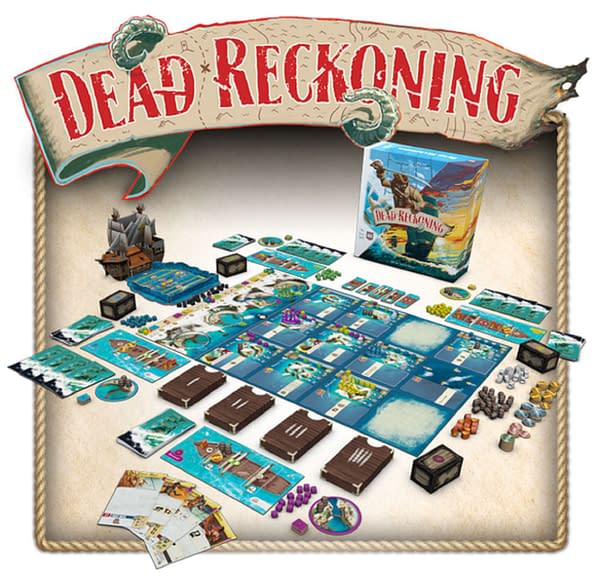 In Dead Reckoning, players will take the role of commander of a seafaring vessel complete with crew and armaments, and set sail on the seven seas for mysterious islands which can be claimed as your own. According to the blurbs in the game's Kickstarter, the player who has amassed the most treasure wins the game. The game is a card-crafting tabletop game at its heart. Dead Reckoning allows for massive amounts of customization among your crew, your ship, and many other different aspects of the game.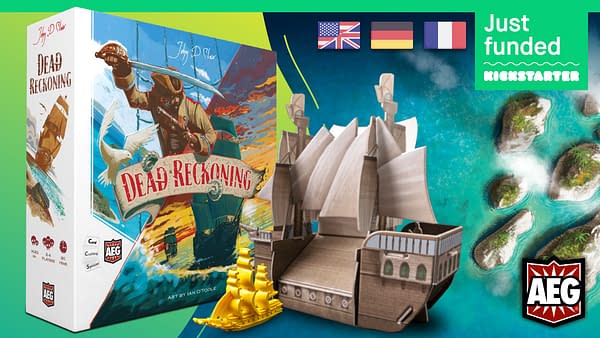 At the moment, this game has gotten funded by just under six times more than the asking amount of Alderac Entertainment Group, which was a mere $50,000 USD! At this moment they've made over $297,000 for this game, and more money in funding is certainly to come with over three weeks' time left in the campaign. This game must truly be a treasure for game collectors and players.
You can find the Kickstarter page for Dead Reckoning by clicking here. If this game piques your interest, it could be a good idea to back it, even if you're just doing it to see it along to shore. What do you think of Dead Reckoning by Alderac Entertainment Group? Does it look fun? Let us know your thoughts and opinions in the comments below!