We got a taste of a couple new titles from New Blood Interactive at PAX East this year, and while there is a fondness in our hearts for first-person bloodbath PC titles, something caught our eye about both of their games starting with Amid Evil. Amid evil puts you in the role of a warrior-type character doing their best to crusade through an endless supply of dungeons and enemies as you seemingly continue to plunge down into a pit of even meaner and angrier bosses. You can pick up different weapons along the way that use magic and can do various versions of dispersal damage from fireballs to lightning bolts to acid attacks to stuff we can't even name because we're not entity sure what we just fired, we just know it killed a lot of enemies in our path.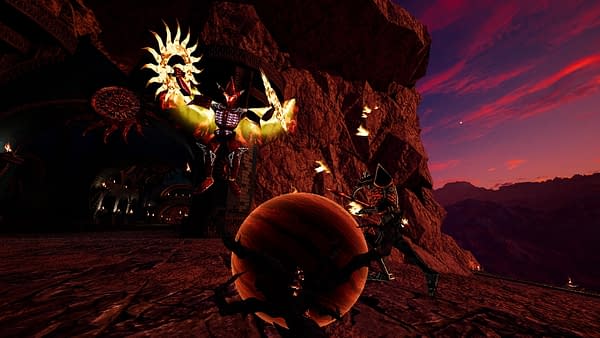 If you'd like to try the game out yourself, you're in luck, as the game has already been released onto Steam back on March 12th for $20. This was old-school mindless fun as you have two main missions: kill stuff and survive! Sometimes, that all you really need.
Enjoyed this article? Share it!