Desert Child Finally Receives a December Release Date
Akupara Games officially announced today that their upcoming game Desert Child will finally be released on PC and consoles next month. After a successful weekend at Day of the Devs in San Francisco this weekend, we now know the game will be released on Steam, GOG, PS4, Switch, and Xbox One on December 11th. We had a lot of fun checking this out at E3 earlier this year and are excited to see it get a mass release so soon. Enjoy the description and announcement trailer.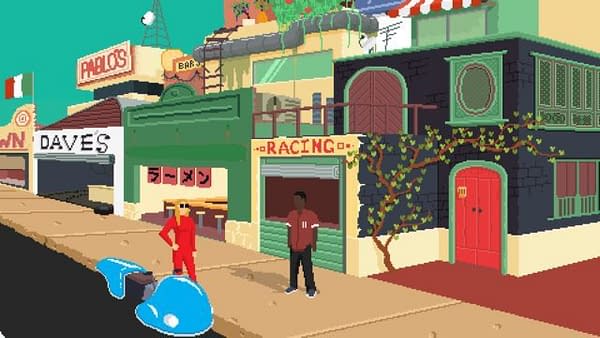 In Desert Child, you and your hoverbike need to get off Earth and get to the Red Planet to enter the biggest race in the universe, the Grand Prix, in this stylistic, racing shooter. Along the way, visit various shops and restaurants and perform all sorts of odd jobs to fix your bike, fend off hunger, and punch your ticket to the big race. Nothing's free in Desert Child.