This week, Square Enix confirmed that they are already working on Final Fantasy VII Remake Part 2, as it has entered into development. The word came down in a blog entry on their website today, in which director Tetsuya Nomura posted about it in his section of the entry. You can read his remarks below as we wait to find out the details of what Part 2 will entail.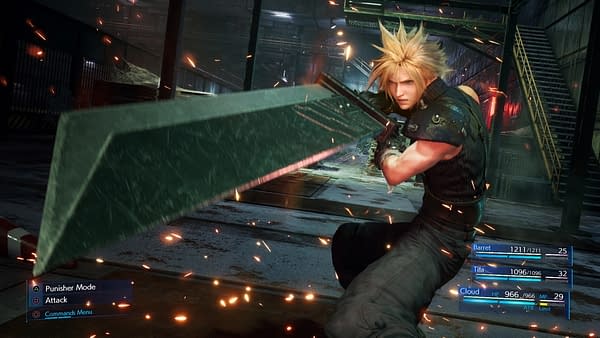 I started up the Final Fantasy VII Remake project around the time of Compilation of Final Fantasy VII. We'd gone through Advent Children, Before Crisis, Crisis Core, and Dirge of Cerberus, and I was planning this by myself for about a year as the fifth and final entry in the compilation.

Since that initial plan and my first ideas, other projects took-shape and I became very busy as they moved forward, but I never stopped thinking about VII. As such, I feel like I'm looking forward to the release as much as anyone, as I've been carrying around these ideas for a long time.

Opportunities for discussing our true intentions are few, but with regard to the size of the game that many are asking about – there's no reason at all to worry. Even in this Midgar portion alone, the density and volume are so great that I had to give directions to lighten them.

With regard to new characters, of whom I said during past interviews that there would be "none" – though they aren't main characters, their numbers ended up growing considerably in the process of creating a rich depiction of Midgar. When you think of Midgar's final boss, you probably think of the M.O.T.O.R., but in this game new bosses will appear and add to the excitement of the story even more.

We've already begun working on the next one as well, but I'm confident that playing through this title will expand your expectations just like the world that extends beyond Midgar.

Until next time.
Enjoyed this article? Share it!