If you want more information on Devil May Cry 5, you'll need to wait until Gamescom rolls around in August for the next update. The video below shows Capcom's Hideaki Itsuno speaking a bit about the game to Inside Xbox during E3 where we first got the announcement trailer for the game. He gives a few details about where the game is in the world and what Nero is up to after being gifted the neon sign from Dante (which is something not in the game, but from a novelization). We learn about his new business and his arm, but not in great detail, as Itsuno says more info will be coming at Gamescom.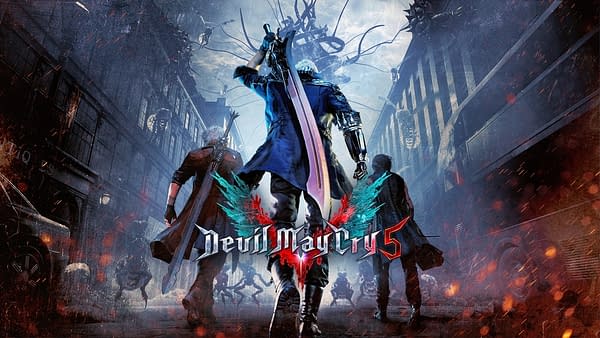 It's a cool little strategy, giving pieces of the puzzle at the next convention rather than laying it all out on the table during the biggest gaming event in North America. It would actually be kind of interesting if Capcom was leaving Devil May Cry 5 breadcrumbs at every event between now and release, not saying a word on their website and forcing people to attend conventions to get the news. We'll see what happens two months from now at Gamescom, but that would be an insane journey to take if they did that at PAX West, Tokyo Game Show, Paris Games Week, etc.
Enjoyed this article? Share it!