Did Sony Just Tease the PlayStation 5 for a 2019 Release?
If you believe the latest rumor going around online, it looks like Sony may have given a hint to when we'll see the PlayStation 5. …Maybe. A couple of people have pointed out that Sony released a new holiday theme for the PS4 that has a little bit of an oddity to it. As you can see from the tweet below, keenly-eyed people noticed that the S in PlayStation looks more like a 5 then the S in Holidays on the same appearance.
This has led people to believe that Sony just gave a wink and a nod to their players that the PlayStation 5 may be released during the holiday season in 2019. While we'd love to believe that, let's be honest, after Sony pulled out of E3, we're probably not going to see an announcement for the PS5 until maybe PSX next December, if they even hold one. If the console actually gets released, that would be the biggest kept secret release of all time in the industry, because it would mean their production if further along than anyone could have predicted by now. We say you're getting an announcement next Christmas at best, but hey, it's totally cool to dream!
---
---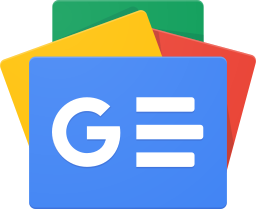 Stay up-to-date and support the site by following Bleeding Cool on Google News today!