DIG – Deep In Galaxies Will Leave Early Access In February
DIG - Deep In Galaxies wiill finally see a proper release next month after having been in Early Access since October 2021.
---
Raiser Games and Molton Studio confirmed this week that DIG – Deep In Galaxies will finally leave Early Access in mid-February. The game has been available in a limited fashion since October 2021, giving players a chance to see 80s-inspired action roguelike as they worked on the final version. The game mixes things up a bit as they combine procedurally-generated platforming with intense action gunplay to give you a retro-feeling arcade title where you'll blast the living hell out of anything that moves while also possibly destroying the environment in the process. You can check out more about it below, as the game will be released on February 16th, 2023.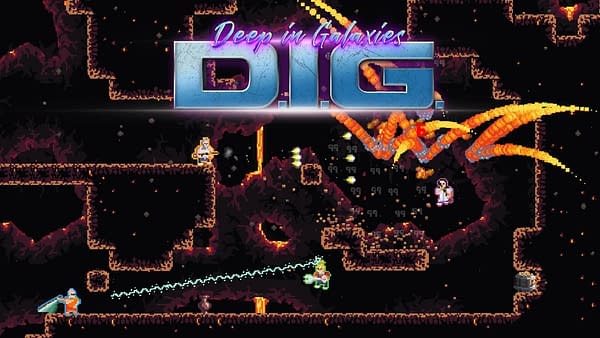 "Attention! The Overlord has enacted some new laws to keep the galaxies safe and peaceful. He's not a bad guy – he just doesn't want things to get out of hand. And some stupid rebels are already stirring things up, which isn't cool. Order has been restored, and revolutions are definitely not allowed. There are loads of weapons, items, skills and even potions out there for sure. But they're strictly forbidden! So don't even think about going around combining everything and causing trouble. It's way too much power. Why destroy everything? What would your mother say?
""It is technically possible to go on a super sweet galactic journey with your pals where you basically destroy everything in sight and crush the "bad guys"… but it's banned, big no-no. There are tons of mysterious (and possibly exciting) things out there, but you can get lost in the galaxy. And then what? Who's going to look for you? Don't go traveling around trying to find new stuff, it's 100% forbidden. The list of banned occupations has been extended to a total of 9: the Alien and Gangster professions are now prohibited as well."