Earlier today during TennoCon, the people at Digital Extremes made a key announcement regarding the future of Warframe. The let fans, players, and media know that the game was officially coming to the Nintendo Switch. The game has been out for over five years and is already a popular title for PC as well as PS4 and Xbox One. Now the company is bringing it to Nintendo's console, making it available on all current-gen systems. Here's a bit from the press release today.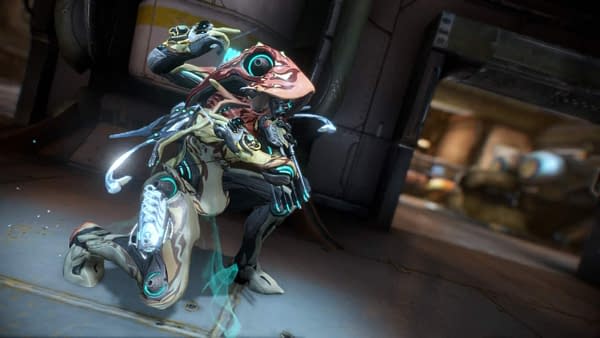 With more than 38 million registered players worldwide, the cooperative, free-to-play hit Warframe is a third-person online action game set in an evolving sci-fi world soon to be available on Nintendo Switch. Warframe gives players the chance to master the Warframe armor as the enigmatic Tenno, a race of ancient warriors wielding blade and gun, who are awakened from centuries of cryo-sleep by the mysterious guide, Lotus, to restore order throughout the Solar System. Warframe features more than 35 unique Warframes, hundreds of weapons and thousands of customization options, the ability to upgrade weapons armor and items using a flexible mod system, and the ability to join clans, nurture pets, and explore massive new open worlds.
No word was mentioned about any of the finer details like a release date or game size, so those of you hoping to hear about crossplay will have to wait until they make an official comment on the matter. The company has been teasing crossplay for years but has yet to come to fruition. Basically, there's a lot of unanswered questions as this was just meant to pop the fans and get them excited to see it on a Switch. Hopefully, more comes out next week.
Enjoyed this article? Share it!