A little bit of interesting news from Square Enix as the company will be releasing Dissidia Final Fantasy NT free to PS4 owners in Japan. Before you get angry about the decision, there is one small hiccup, it's not a complete version. According to Monthly Shonen Gangan, players will be getting a stripped-down version of the game where it will just be the core elements of the battles and not have any of the storyline elements. What's more, you'll only be able to play as a specific set of characters that will rotate out monthly.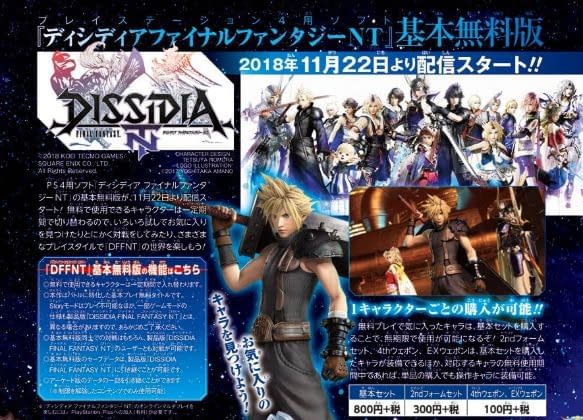 You cans pend additional real-life money on bonus materials such as weapons and costumes as you see fit, and the game will save whatever you do even if someone leaves the roster. No word as to whether or not it will be released like this in North America and Europe, but we're guessing if it succeeds in Japan, you'll be seeing a version here soon.
Enjoyed this article? Share it!