Doom Eternal Gets its Gameplay Reveal Showcasing Demon Crushing Action
Bethesda and Id Software has finally lifted the curtain on Doom Eternal, giving us our first look at the game in action.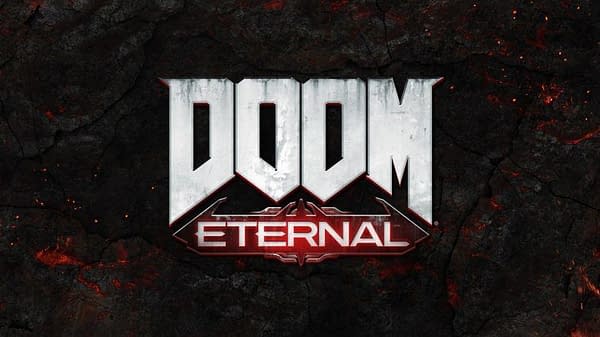 Doom Eternal was announced earlier this year at E3, much to the delight of many. The Doom reboot from 2016 took the world by storm, it becoming one of the year's most beloved games. It was fast, furious, bloody and most of all, really great fun. The sequel won't have that surprise factor going for it, but I am certain it will be able to delight in a similar fashion if it brings that glorious chaos up even a notch.
We just got our first look at the game in action too. At QuakeCon today, the game received its gameplay reveal, really showing off some absurd brutality. In the reveal, we see that Doom Guy has a brand new wrist blade and a grapple. There is a huge focus on the guns of the game and seeing the demons on Earth, raising hell… literally. The glory kills are back too, of course, and they see as furious as ever. There was nothing that reinvents the wheel here, but it looked like the continuation of Doom, which I think is what most of us wanted. We got a look at several scenarios during the reveal with plenty for you to look at. Take a look at the lengthy reveal here, which started around exactly 40:00. (Alternatively, click here)
Watch #QuakeCon2018 Keynote feat. DOOM Eternal Gameplay Reveal | Friday, August 10th @ 11am CT/ 12pm ET from Bethesda on www.twitch.tv
It was also announced, that you could invade other player's games as demons if you really want a bit of chaos, which is a fun new idea.
I can't wait to see more of this. More Doom is going to go a long way I feel. In a world of persistent online games and story heavy shooters, Doom is a refreshing change of pace to pretty much anything else out there. This gameplay undoubtedly shows that Id Software is on that same path going forward.