One of the last games we checked out at PAX West 2019 this year was a title already on the market but was featured on the 6th floor called Epic Tavern. The game centers around you, so to speak, as you run a tavern where adventurers all show up at and eventually form teams from. As the local tavern, you know what kind of jobs are in the area, and you don't mind getting a slice of the pie. So you will help put teams together to go forth and adventure to get you treasures, both to improve the tavern but the team as well. The game is part strategy, part adventure, and part RPG as you will send them out and help made decisions on behalf of the party before they get where they're going.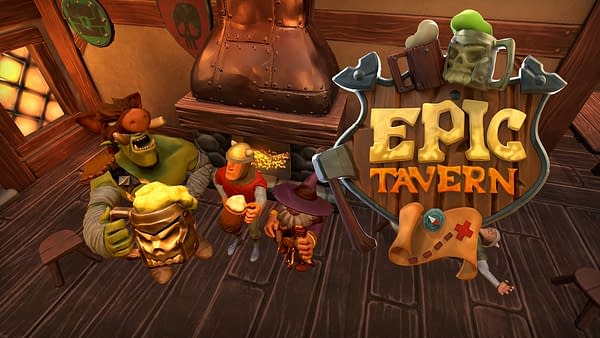 I really dug Epic Tavern as it had a kind of old-school vibe going for it. The kind of games back in the day where they didn't have the graphics to put on massive battles so you had to use text and your imagination of how things went. It was also amusing to see all the different scenarios you could choose from and get stuck in. As we mentioned, the game is already out on Steam and has been for two years. But it was featured in the PAX 10 as a highlighted indie title. We're guessing that means you may be seeing the game head to console soon, possibly on the Switch. But time will tell on that one.
Enjoyed this article? Share it!