EA Sports Explains The New Changes Coming To "NHL 20"
EA Sports released a brand new blog entry and a video documenting the changes that they're implementing into NHL 20 this year. Some of the more interesting bits to us involve the specific shots you can take, like how they've made improvements to deke shots, which we've highlighted below. They've also worked out changeups and transitions to flow smoother and be more impactful to the game. Check out the video below to see more of what they improved.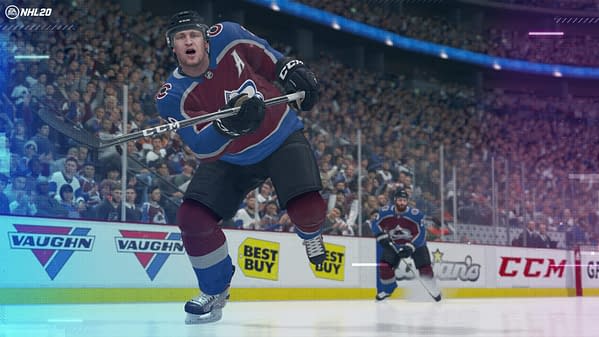 DEKE SHOTS

In situations where you are coming in on 1-on-1, players now have multiple positions available to shoot while dekeing around defenders and goalies. As you drive down the ice, RPM total body tech will now understand if the puck is moving forehand to backhand, or backhand to forehand before a shot is executed. it will also take into consideration how close you are to the net and your skaters entry angle, giving you a suite of new shots in your arsenal to beat defenders and goalies.

POSSESSED AND LOOSE PUCK SHOTS

This year player shots will change based on your distance from the net and the difference in power vs quickness that would be required to hit the net. Deke past defenders and drive closer to the net for quicker and snappier shots. Alternatively, utilize your power from the top of the circles by leaning into your wrist shots with more impact shots to stun the goalie.

NHL 20 is also redefining the way players can attack loose pucks. This year each shot is unique based on the incoming angle of the puck relative to the players position, you will now see a player position their hips, legs and stick differently if the puck is coming to their forehand or backhand side.

On the forehand, skaters will move to positions of strength to get behind the shot when the puck is not in an ideal position, resulting in stronger snap shots that come from redirects, rebound or loose pucks opportunities. On the backhand, skaters will now better utilize redirects in situations where they cannot angle themselves for a strong forehand shot.