EA is Talking About Cross-Play for FIFA, Says Creative Director
FIFA's creative director has spoken about cross-platform play for the series, saying the idea is certainly being talked about internally, even if it is making no promises that it will happen.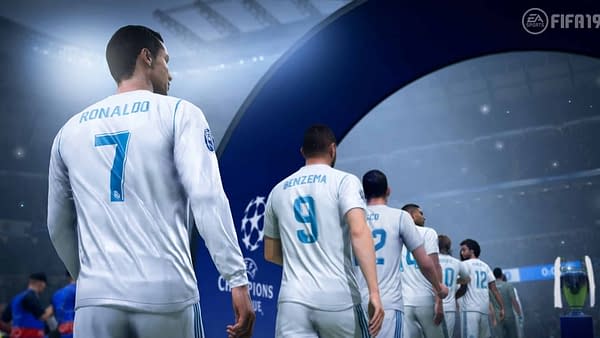 Cross-platform play is one of gaming's hottest topics right now. More and more games are getting in on the ability to let players from various platforms play with each other, from Rocket League to Fortnite. The barriers of play are seemingly falling by the wayside as even the likes of Nintendo and Microsoft are allowing their playerbases to communicate with one another. Sony has thus far held steadfast in not playing with other console makers, but even they are beginning to allow PC integration. It really does seem, with time, we might get to a place where it doesn't matter where you game.
Well, one of the biggest franchises in the world has just weighed in, saying that the conversation is certainly being had behind closes doors. Speaking to Eurogamer, FIFA creative director Matt Prior spoke about the possibility of the series supporting play between platforms. He said:
It's something we've looked at, and it's something we often talk about … There are a lot of issues to work through with various first parties.
He went on to add:
I'm not making any promises. But you've seen that [cross-platform play] happen for the first time very recently. If you'd asked me that a few years ago I'd probably have said, 'it's not going to happen. We'll monitor and see.' I think it would be a net benefit to the users.
I really do believe the future of the gaming market is one without boundaries, and seeing the work Epic has done with the incredible weight of Fortnite behind them could really be the floodgates opening. Here's hoping this does come to pass. Open platforms really would be the dream.