Electronic Arts Releases Cut Of "Star Wars Jedi: Fallen Order" Demo
Earlier today, Electronic Arts and Xbox released an extended video cut of the gameplay demo of Star Wars Jedi: Fallen Order. What you're looking at here is basically a full version of what many people experienced at EA Play during E3, in which you get to run the mission in full. The video itself is about 27 minutes and shows off pretty much everything you need to know how you play the game. The company has also opened up pre-orders so you can get it the game when it's released on November 15th for PS4, PC, and Xbox One. Enjoy!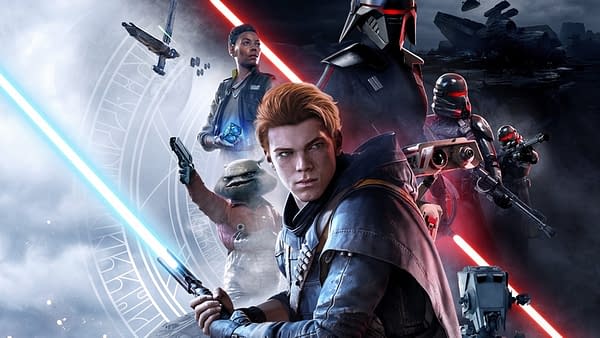 Order 66 has been executed. Once, staying alive meant hiding your abilities. Now, you must embrace them. Use the Force to manipulate your environment, master lightsaber combat, explore dangerous terrain, and remain one step ahead of the Empire.

A galaxy-spanning adventure awaits in Star Wars Jedi: Fallen Order, a new third-person action-adventure title from Respawn Entertainment. This narratively-driven single player game puts you in the role of a Jedi Padawan who narrowly escaped the purge of Order 66 following the events of Star Wars: Episode III – Revenge of the Sith. On a quest to rebuild the Jedi Order, you must pick up the pieces of your shattered past to complete your training, develop new powerful Force abilities, and master the art of the iconic lightsaber – all while staying one step ahead of the Empire and its deadly Inquisitors.