Enjoying "Windjammers 2" & "Streets Of Rage 4" At PAX West
During PAX West we paid a visit to the folks at Dotemu to check out Windjammers 2 and Streets Of Rage 4 just to see where they were at. We'll start with Streets Of Rage 4 where I jumped in with another member of the press to mess around with some new levels. I dove head-first into trying out the newest character, Cherry Hunter, to see how she plays. It is fun to go around and smash people with a guitar as one of your attacks. The game seems to have slightly improved from where they were when we saw this last at PAX East 2019. Better flow, better enemy tactics and spawning, better weapon placement too. I really enjoyed everything about the quick session I was in for the demo. I just wish these guys would finally get around to telling us when it will come out.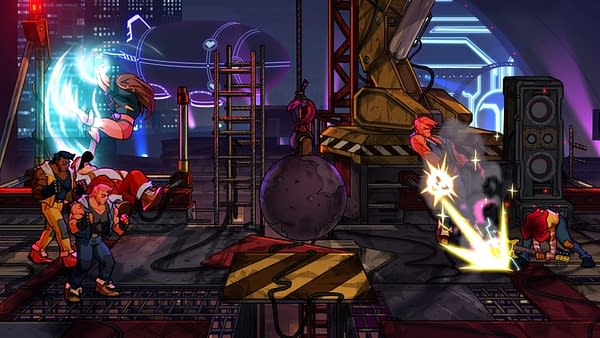 As for Windjammers 2, the other media dude and I squared off in a match where we got to see some new neon coloring from the characters and their moves. There really wasn't anything new to this from the demo we played six months ago. Just some visual improvements and a chance to show I'm still amazing at the game again. But I will admit, I barely beat him in a best of three, he knew what he was doing. Again, another game I wish they would just tell us when it's going to be released as they keep dragging out the info. Supposedly, we will see it come out in 2019, but with only a few months left in the year, that's looking doubtful.