A fun little bit of news from Epic Games as their team announced that cross-platform play will be coming to Fortnite on Xbox One. The company already announced plans for the PS4 version to be able to connect with PC and mobile players for cross-platform but have now included Microsoft's console in the mix. About the only thing about this that won't be happening (predictably) is PS4 and Xbox One owners playing against each other. Below is a snippet from the news announced today by the Fortnite team.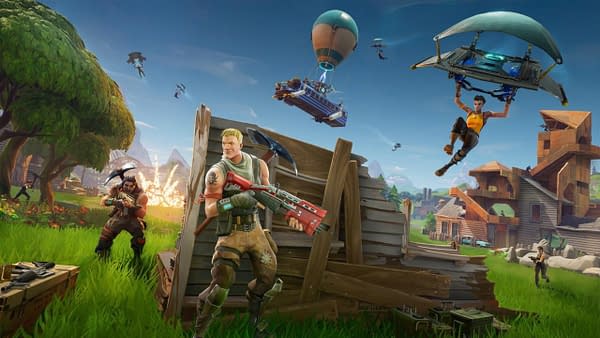 We're happy to announce today that in partnership with our friends at Microsoft, Fortnite will feature cross-play, cross-progression, and cross-purchase, between Xbox One, PC, Mac, iOS and (in the next few months) Android.

Contrary to what may have been implied, Microsoft has long been a leading voice in supporting cross-platform play, connecting players across PC, mobile and all consoles. We've been working together with them over the last several months to make this possible, and will bring this functionality to Fortnite players on Xbox right along with other platforms.

With each new platform we support and every update we ship, we strive to bring Fortnite to more people, and make it easier to play together with friends. And, as always, cross-play is opt in.
Enjoyed this article? Share it!