ESO Summerset Introduces the Psijic Order in New Trailer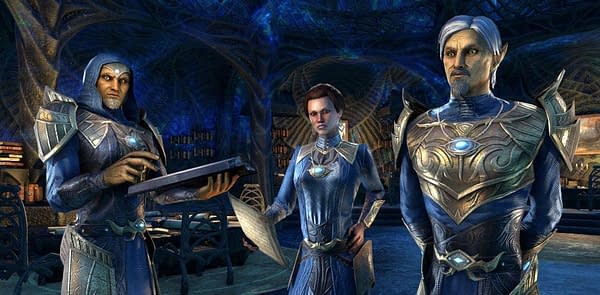 The Elder Scrolls Online's latest expansion Summerset grants players access to the mysterious Psijic Order, with the ability to join their ranks for the first time ever.
Which is great, but that leaves us with a few questions like: what is the Psijic Order, a group so reclusive no Elder Scrolls game has truly revealed their mysteries before? Today Bethesda has released a sneak peek video to ESO fans up to speed on one of Tamriel's most secretive organizations.
In ESO: Summerset, players will travel to the isle of Artaeum to find and join the enigmatic Psijic Order, a secret society of mages which has returned after a 350-year long absence. With their return, the Psijics bring a unique quest line and story that has players travel all over Summerset to close destructive and mysterious time breaches. Once accepted into their ranks, adventurers will have access to an all-new Psijic Order Skill Line – for new or existing characters – that includes unique abilities that allow them to slow and freeze enemies in place, meditate to restore their health and resources, or even rewind time to avoid a nasty death. With these new powerful abilities, players can explore the isle of Artaeum, visit the Ceporah Tower and Ritemaster Lachesis, and unravel the secrets of both the ancient organization and the history of the Mages Guild.
The Elder Scrolls Online: Summerset is coming to PC/Mac on May 21 and Xbox One and PlayStation 4 on June 5. The new exoansion is open for both new and experienced players, featuring a new tutorial for fresh faces and content appropriate for all manner of veterans.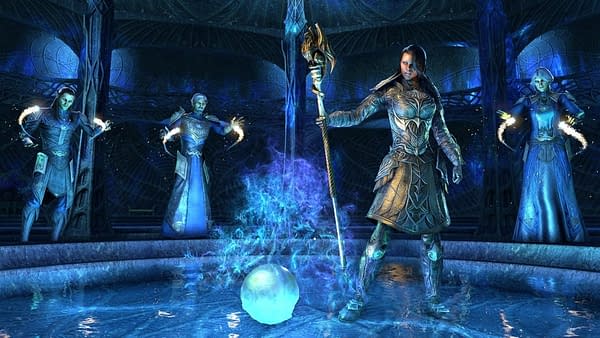 You can find more information on the order and on the Psijic skills being added to the game here. The brand new trailer is below.