Fans Have Found New References in Latest Marvel's Spider-Man Trailer
A few different spidey-senses were tingling this week as Sony released a new Open World trailer for Marvel's Spider-Man. IGN got the exclusive video, which you can watch below, but aside from showing you what you can do as you swing from the rooftops, fans caught a couple of references that should fill them with glee. Of course, you're going to see obvious landmarks like the Avenger's Tower and Oscorp, because those are expected to be in a Spider-Man game.
But keenly-eyed people caught a few landmarks you may have missed if you blinked. As you can see from the two blurry photos below, Spidey is swinging and flipping by the Wakandan Embassy (which you can tell from the flags out front of the building) and Doctor Strange's Sanctum Sanctorum, just casually hanging out on an NYC street like it's nothing.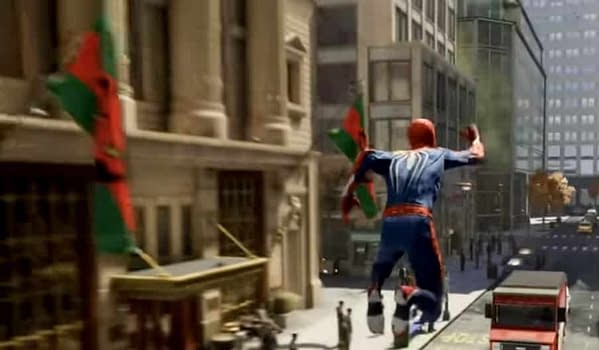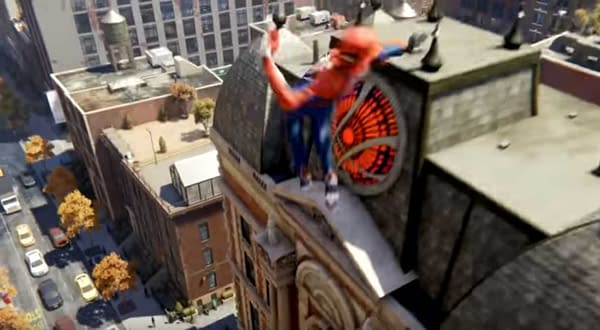 You can tell the developers went to great lengths to make sure you saw a recognizable NYC mixed into a standard Marvel version of the city. You'll be able to swing through all of these famous landmarks yourself soon as Marvel's Spider-Man comes to the PS4 on September 7th. In the meantime, enjoy getting a web-slinging tour of the town.