When you get told that you have a video game demo made by someone who used to work for Disney, the excitement level goes up just a bit. That's what we heard when we got to the Sleep Tight booth at PAX East from developers We Are Fuzzy to check out this awesome twin-stick shooter. The game has a simple premise in that you're a kid in their room with a bunch of toys that can dispatch monsters who come out at night. It's your job to survive the night, then use the resources you gained from killing them off to buy new items for the base-building portion of the game to protect you from constantly growing hordes.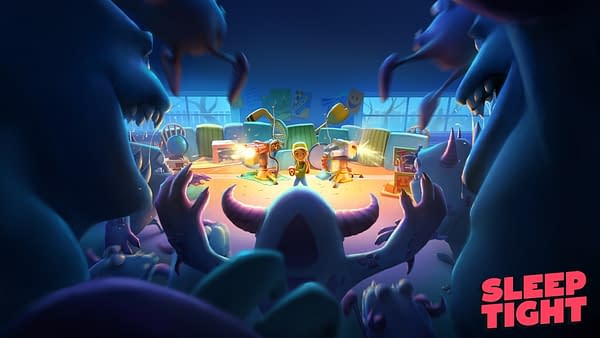 Sleep Tight is at its core simple dumb fun. There are a few things you need to get down pact in order to survive the night, and the ammo replenishment system will force you to not go all bullet-hell on the characters and actually use strategy to make it through the night. But the game offers enough of a challenge to where you don't feel like its a walk in the park, but you also don't feel overwhelmed. We weren't given a firm release date, only that it would be sometime in 2018 for PC and Nintendo Switch.
Enjoyed this article? Share it!